Mt. Sunflower Bed and Breakfast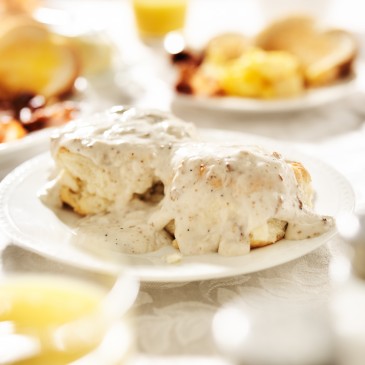 After exploring Fort Wallace, it's time to head west to Sharon Springs and a night of peace and quiet at Mt. Sunflower Bed & Breakfast. This B&B rests in the heart of Wallace County just 17 miles from the Colorado border. It's also centrally located between Mt. Sunflower and the Fort Wallace Museum.
This multi-level "brick beauty" was built in 1922 and originally served as The United Methodist Church. Two years of remodeling turned the once-abandoned church into an eight-room home away from home.
Each room is equipped with a private bath, high- speed internet access, individual temperature control and cable TV. Two apartment-style rooms, each with a full kitchen and dining area, are available. The bed and breakfast can accommodate 30 guests.
Steeped in relaxing, small-town charm, Mt. Sunflower B&B features freshly laundered sheets and pillow cases, hand- ironed to guarantee you sleep comfortably. And the made-from-scratch breakfast is something to behold. Biscuits and gravy, bacon and eggs, homemade preserves for piping hot rolls just out of the oven and fresh-brewed coffee welcome the hungry guests from their slumber.
Melba Baehler and Jan Sommerfeld operate the business, treating guests like family and keeping the home fires burning. Profits from Mt. Sunflower Bed & Breakfast are donated in the way of scholarships for those going into missionary work and bedding for the elderly in Sharon Springs.
The B&B also has a spacious dining room that can accommodate 100 people. This room allows for personal dining as well as a location for family reunions, seminars, receptions or retreats.
For more information or reservations, call Melba Baehler at 785-852-4004.
Location
---