Kids Craft: Bee and Ladybug Tic-Tac-Toe
Pollinators are buzzing with importance! Make this fun tic-tac-toe to play all summer long!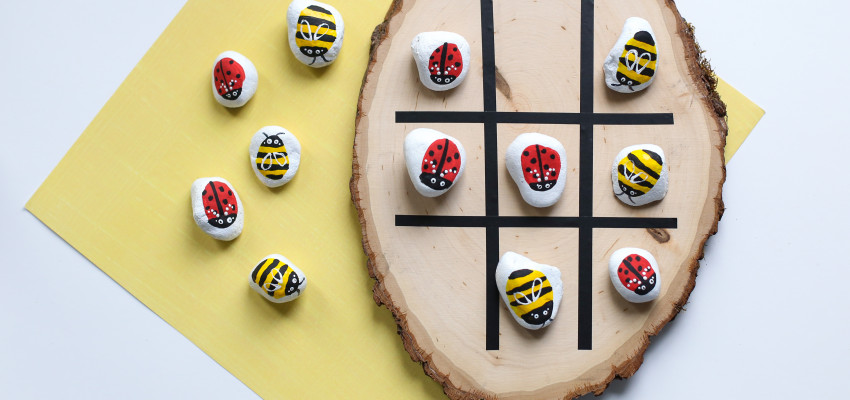 YOU WILL NEED:
12 smooth rocks
Paint in white, black, red and yellow
Paintbrushes
Optional: wood slice for game board
STEPS:
1. First paint all of your rocks with a base coat of white. This will help the colors stand out and stick to the rocks better.
2. When dry, paint six ovals in red and six ovals in yellow. Let dry. Add another coat if you need to.
3. Add details in black: half-circles for heads, stripes on the bees and dots on the ladybugs. Let dry.
4. Add eyes and antennae.
5. For the game board, paint lines or use black tape to make a tic-tac-toe grid. Or draw a grid on paper.
6. Play the game by taking turns placing bees or ladybugs. Try to get three in a row to win.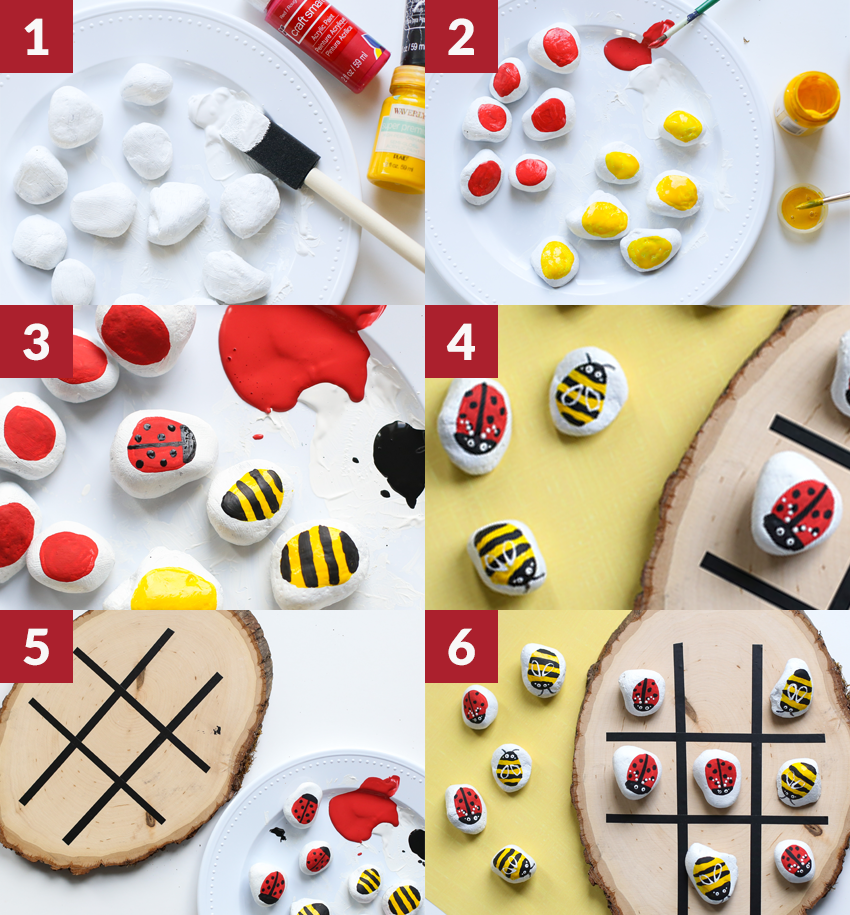 To see more Kids Corner craft and food ideas, find us on Pinterest at www.pinterest.com/ksfarmbureau. For more from Sugar Bee Crafts, visit www.sugarbeecrafts.com.
YOU MAY ALSO ENJOY:
---