Welcoming Ukrainians to Kansas
Farm Bureau Financial Agent Welcomes Ukrainian Refugees to Topeka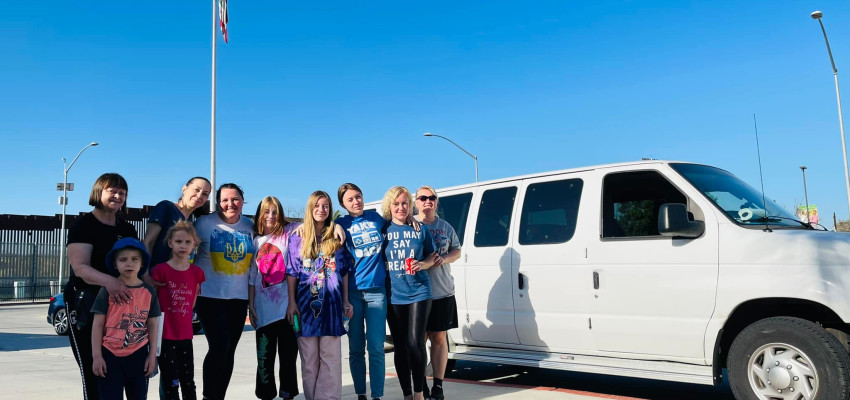 Many of us have watched the war in Ukraine unfold on our TVs, computer screens or cell phones. We've seen shocking images of a once-peaceful country turn into a battleground. Many of the stories resonate with us as we try to imagine our families being separated and losing loved ones by senseless violence. In Kansas, we share many similarities as the nation of Ukraine. Their economy largely relies on agriculture, a country known for producing wheat. We share our official flower, the sunflower, with the nation as well. Connections like these make us realize the war isn't that far removed from our lives.
The war is personal for Farm Bureau Financial Services agent Yana Ross, a native of Ukraine who moved to the United States in 2006. Ross's grandmother lived in Ukraine until mid-April when she moved to live with family in Germany. Ross watched from the U.S. as her country began to be torn apart from violence. Places she knew and lived in were destroyed by fighting in her country. As she watched, she knew sitting back wasn't option, so she set out on a mission to help.
Refugee Crisis
Ross, along with her friend Luda, who also had family in Ukraine, drove to Tijuana, Mexico to pick up two Ukrainian families and bring them back to the Sunflower State. When Ross and her friend arrived in Tijuana, they were taken aback by the sheer number of refugees in the camps.
"That camp was full," Ross says. "There were probably 2,000 refugees."
Ross said at one point the camp had to stop accepting refugees due to capacity restrictions until they could open a second location to house incoming families.
The number of refugees attempting to cross over into the U.S. created a bottleneck.
"I think they were processing 200 to 400 people max a day," Ross says.
It Takes a Village
Successfully bringing eight refugees to Kansas takes a team and Ross credits the success of their journey to people in Topeka who stepped up in big ways.
"Members of the Ukrainian refugee task force came over to greet them," Ross says. "We had the mayor come and say a few words to them and welcome them to the city."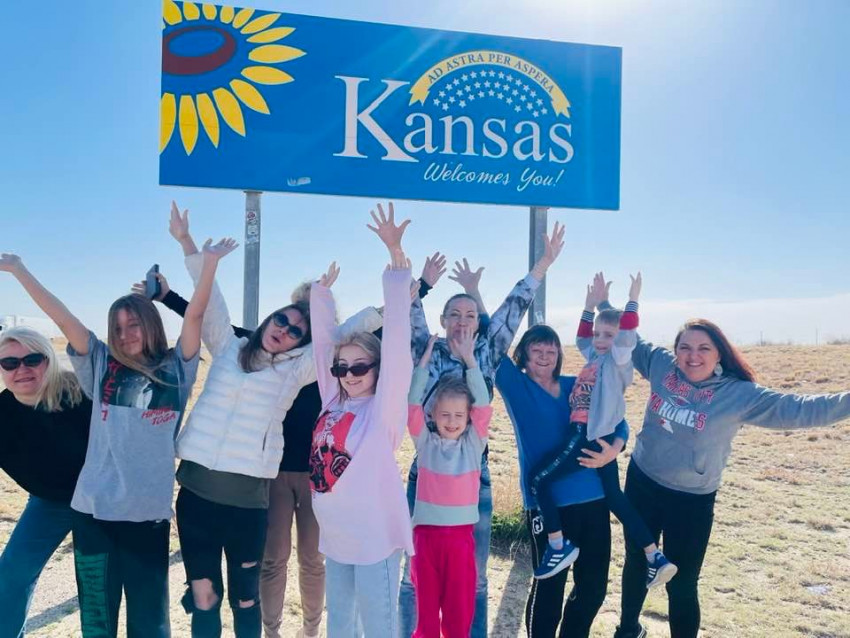 One of the many obstacles the incoming families will have to overcome is getting their children back to somewhat of a regular life. Many of them are too young to fully understand why their once-normal lives in Ukraine have been disrupted.
"It's huge to be able to provide safety and peace for the kids," Ross says. "Their lives have totally changed, and they don't understand why they can't go back home, why they can't go back to their regular routine."
Making a Difference
The images in Ukraine ignite an emotion for many of us. Ross hopes Americans watching the war will find ways to help the people of Ukraine.  
"We can sit back and watch as others help Ukrainian refugees and say, 'Oh, they are doing a great job,' or we can try and make a difference ourselves," Ross says.
It can seem overwhelming as many of us ask, 'What can I do?' Ross says we all can make an impact, no matter how small it is.
Ross hopes peace can find its way to Ukraine, but it takes everyone to get them there.
"I just hope and pray people continue to support the efforts of Ukrainians in their bravery to fight back Russia and also support later reconstruction of the country," Ross says.
To help Ukrainian refugees in the Topeka area, email info@supporttopeka.com.  
You Might Enjoy
---