By

Chef Alli

on

April 27, 2022
Reducing Kitchen Countertop Clutter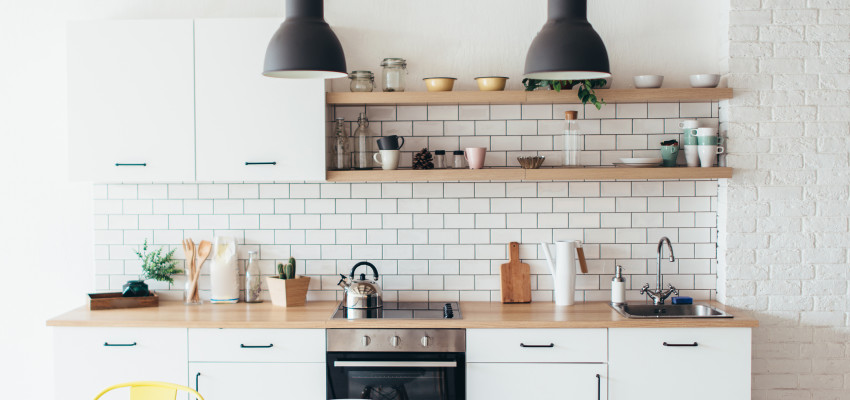 If you're like me and the kitchen is where you spend a lot of time, it's easy to get bogged down with kitchen clutter and overloaded countertops.  
All those cool cooking gadgets in utensil jars, essential small appliances, the herbs you like to grow, yesterday's mail and a stack of paperwork, the Keurig and coffee bar goodies…. where does it end? It's hard to draw the line sometimes. 
This list of ideas may help you determine what should and shouldn't sit out on the counter, based on the value they bring and how often they are utilized, plus new ways to consider things.  
Paper Towels  
These guys must always be within easy reach. But does that mean they must be sitting on the counter? Not at all!  
I recently moved my roll of paper towels to the side of my fridge. Thanks to a set of magnetic paper towel brackets, my paper towels are super handy, yet not taking up valuable counter space.  
Another option is a paper towel holder that hangs over the top of a cupboard door, keeping the paper towels right inside where you can still have quick and easy access.  
The Coffee Zone 
I enjoy fresh-brewed coffee all day long. Because it's just me at home throughout the day, I love my Keurig for brewing a single cup, hot and fresh each time.  
As you already know, a Keurig (or any coffee pot for that matter) takes up a lot of counter space.  
So how do we justify expensive countertop real estate for something that's "fun" but maybe doesn't support what needs to get done in the kitchen?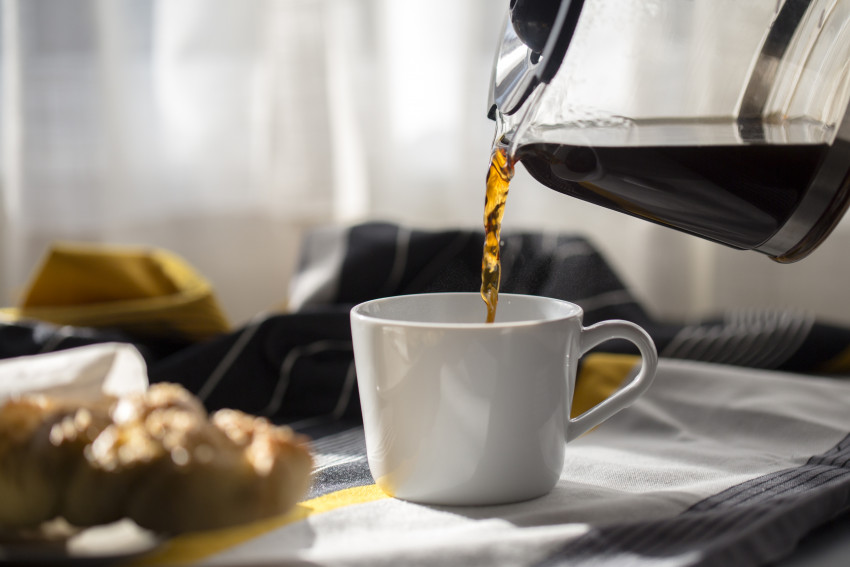 Enter the coffee maker utility cart! I've freed up a big chunk of counter space all while keeping my Keurig and coffee supplies together in one spot.  
And guess what? I can roll my coffee cart into the pantry when it's not in use. So convenient!  
Paperwork  
Instead of big paper piles containing magazines, junk mail and bills that are spilling all over the kitchen counter, what about creating a command center (some call it a media center) on a close-by wall space?  
There are a multitude of racks and dry erase boards that can keep paperwork organized and family calendars on track.  
Serving Platters and Collectibles  
Serving platters and bowls take up a lot of counter space.  
I have found that standing them up in a cabinet rack where they can lean against each other is a great way to store them, plus I can see what I have much better.  
If you are a collector, install trendy floating shelves on a prominent wall in your kitchen to showcase your favorite tea pots, salt and pepper shakers, and knickknacks.  
Another great option for serving platters and bowls is to mount a few grooved shelves on the wall. The bottom of each pretty platter can rest right in the groove, keeping it safe and vertical, making an interesting and bright wall display.  
The Dish Rack  
Because I use a dish rack nearly every single day, I keep it tucked down into one side of my sink, instead of my countertop.  
In my sink, my dish rack is always ready for draining produce that I've just rinsed or for dishes that need hand washed instead of a dishwasher run. And, if I need to use that side of the sink, the dish rack is easily lifted out.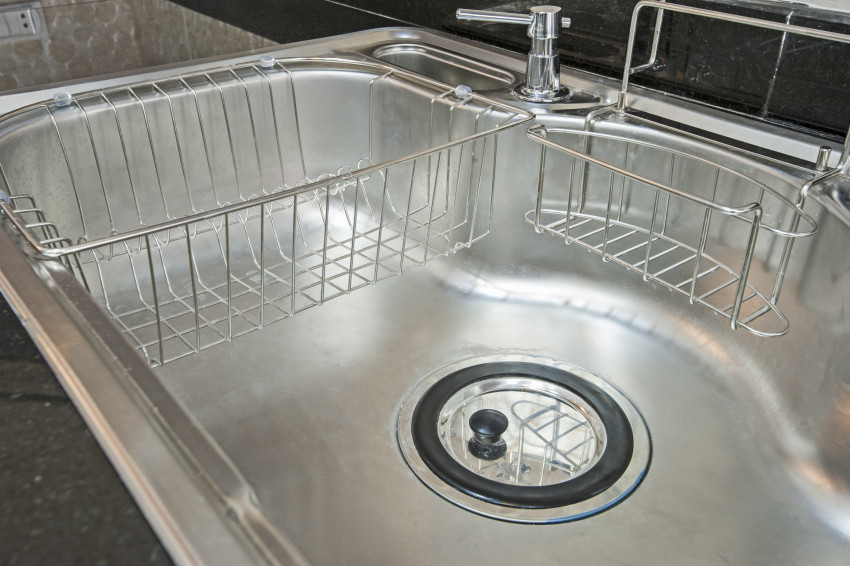 But not everyone uses a dish rack as frequently. If you fall into that category, consider getting the type of dish rack that easily rolls out and lays across the top of your sink.  
When it's not needed, simply roll up the dish rack and tuck it away in a drawer or right beneath the sink.  
This and That 
I don't care what anybody says, there's just a certain number of things that need to always be within arm's reach in the kitchen. 
Things like vitamins, dog medications, pepper grinders and salt jars, your favorite bottle of olive oil, whatever.  
Instead of throwing them all into a countertop basket, what about a double-rack lazy Susan to keep it all organized and easy to grab?  
There are lots of very pretty lazy Susans to choose from. Choose the size that fits into the corner area on your countertop.  
Small Appliances  
Are you using your big stand mixer enough to justify the amount of counter space it takes?  
Or is it sitting on the cupboard just because that's where it landed when you received it for Christmas a few years back?  
These are the hard questions we must ask ourselves when we are determined to declutter our kitchen countertops.  
If you're using that mixer on a weekly basis, creating special dishes your family loves, then, YES, it deserves a prime spot, no doubt about it. Keep it right where it is.  
Or maybe you intend on learning how to use that brand new air fryer or electric pressure cooker.  
Yep, the very best place for it to be is smack dab in the middle of your kitchen counter, right within eyesight as a reminder that shouts, "I'm right here! Get busy learning how to use me."  
Keep in mind any small appliance that gets tucked into a cupboard, placed on a pantry shelf, or pushed into a closet, has a 99 percent chance of never being seen or used again. "Out of sight, out of mind." 
Utensil Jars  
I have four utensil jars placed on my countertops in prime places. Some may say that's excessive, but if there's anything sitting out that's super important and useful to me, it's my tools in those utensil jars.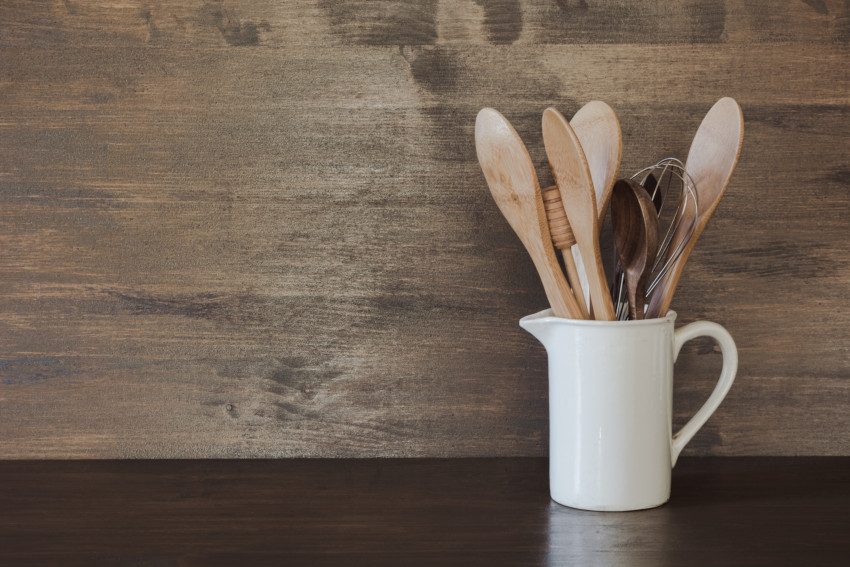 The great thing about utensil jars is they don't always have to be on the countertop. They can easily come out of a close cupboard or the pantry right at the time the cooking and baking projects begin.  
Knife Blocks and Electric Can Openers 
I was thrilled to replace my knife block with a magnetic knife strip that is secured on the wall between my top cupboards and the countertop space. Call me weird, but I love seeing them spread out there, so easy to grab when I need one.  
As for the electric can opener, I gave it to Goodwill and opted for a battery-operated guy that fits into a utensil drawer.  
You may also enjoy:
---