Kids Craft: Spiderweb String Art
String up this spooky spider web for the Halloween season!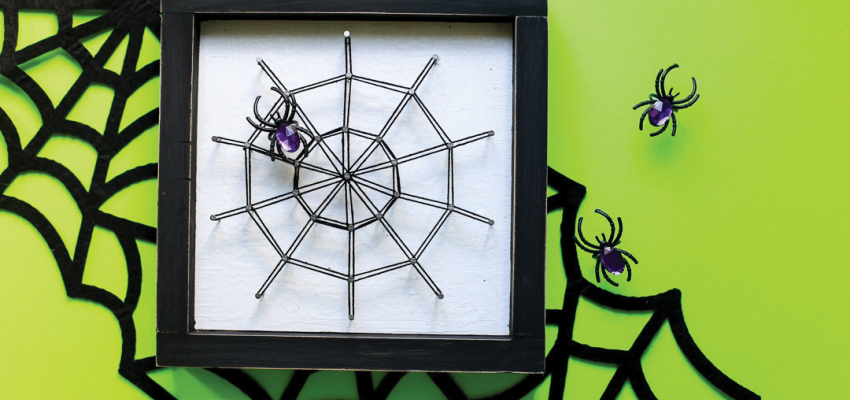 YOU WILL NEED:
Wood board (optional, frame around board)
String
Nails with a flat head
Hammer
Printout of a spiderweb that fits your wood board
Toy spider
STEPS:
1. Place your printout of a spiderweb on your wood board. Ask an adult to hammer nails wherever the lines intersect, and at the top of each line.
2. Work your way around until all the nails are in and sturdy. Pull up your paper template and remove it from your project.
3. Tie a knot in the end of your string and secure it around a nail near the center.
4. Start wrapping it to make sure your spiderweb design - there's no rules to string art! This one is wrapped on both sides of the nail, creating an "outline" effect.
5. Simply tie the string in a knot around one of the nails. Cut off the string tail.
6. Place a fake spider within the spiderweb and you're good to go!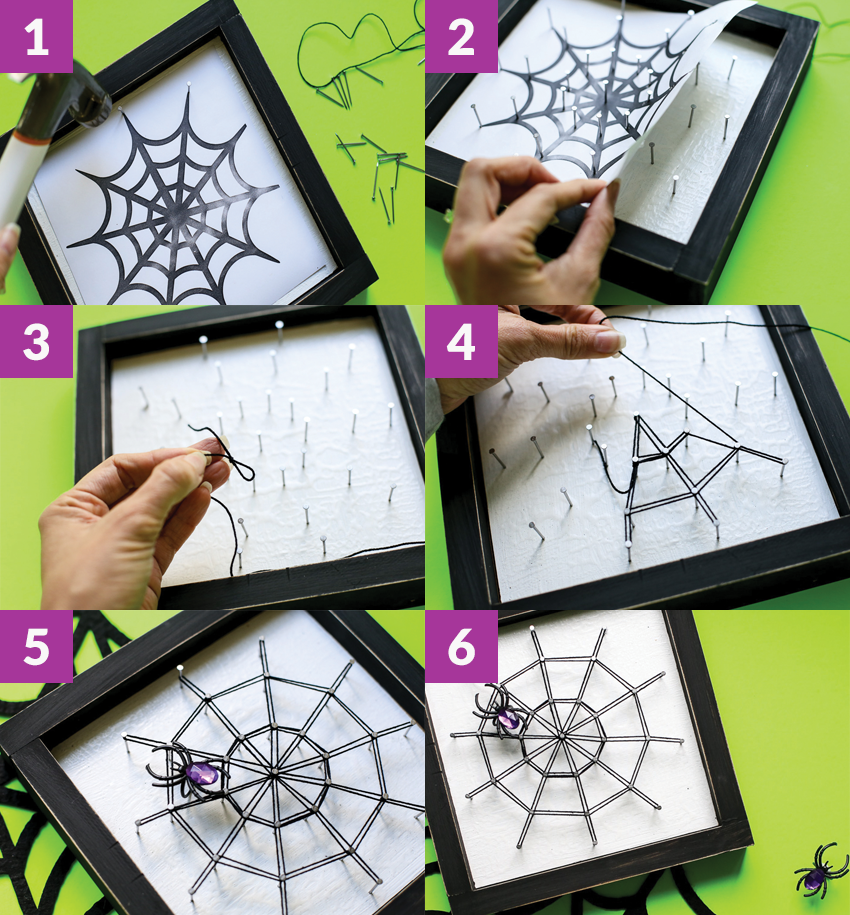 To see more Kids Corner craft and food ideas, find us on Pinterest at www.pinterest.com/ksfarmbureau. For more from Sugar Bee Crafts, visit www.sugarbeecrafts.com.
---