Kids Craft: Wood Slice Snowman
This jolly snowman decoration is made with branches, felt and buttons, which means he won't melt away!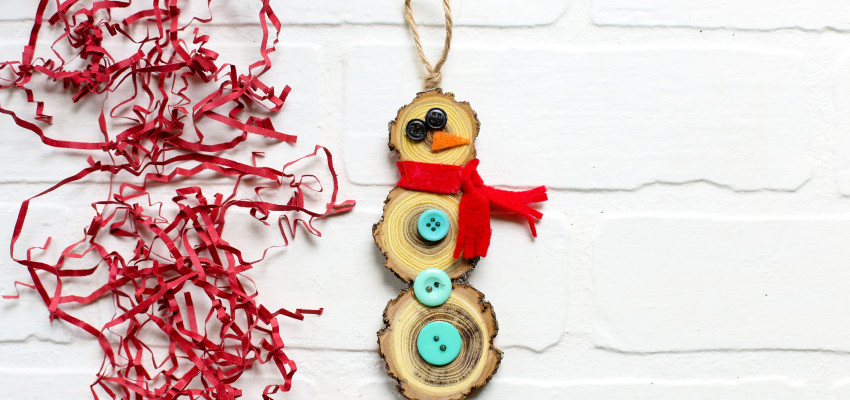 YOU WILL NEED:
wood slices (we used branches from outside cut into slices)
scrap felt
buttons
twine
hot glue
scissors
pen
STEPS:
1. Attach wood slices together with hot glue. Try to line up flatter sections of the slices.
2. Trace around the connected wood slices onto the felt. Cut out inside of traced line.
3. Using hot glue, attach the felt to the back of the slices to provide stability.
4. Cut a strip of felt for a scarf, attach to snowman with hot glue and fringe cut ends. Add other embellishments such as buttons, eyes and a felt carrot nose.
5. Tie a loop in twine and attach it to the back of the snowman with hot glue. Cover ends on back with a small piece of felt. Hang and enjoy!
Please note that all steps using a hot glue gun are parent-assisted steps.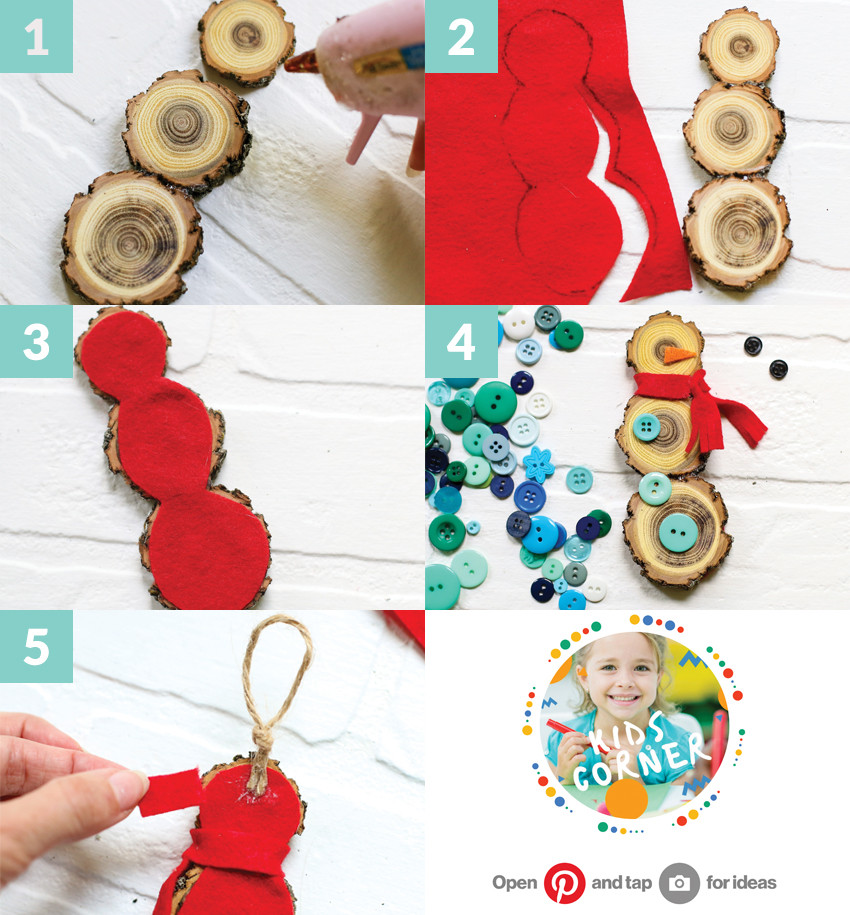 To see more Kids Corner craft and food ideas, find us on Pinterest at www.pinterest.com/ksfarmbureau. For more from Sugar Bee Crafts, visit www.sugarbeecrafts.com.
---