Kids Craft: Acorn Cookies
These acorn cookies are easy to make and so delicious you'll want to squirrel away the extras!
YOU WILL NEED:
peanut butter cookies
pretzel sticks, break off ends
chocolate sprinkles
chocolate almond bark
wax paper
STEPS:
1. Cut each cookie in half.
2. Melt the almond bark as instructed on the package. Open cookie and put it back together (makes it easier to insert the stem).
3. Dip the cut end into the almond bark. Insert an end of a pretzel stick.
4. Place on wax paper. Sprinkle with chocolate sprinkles.
5. Let dry and enjoy!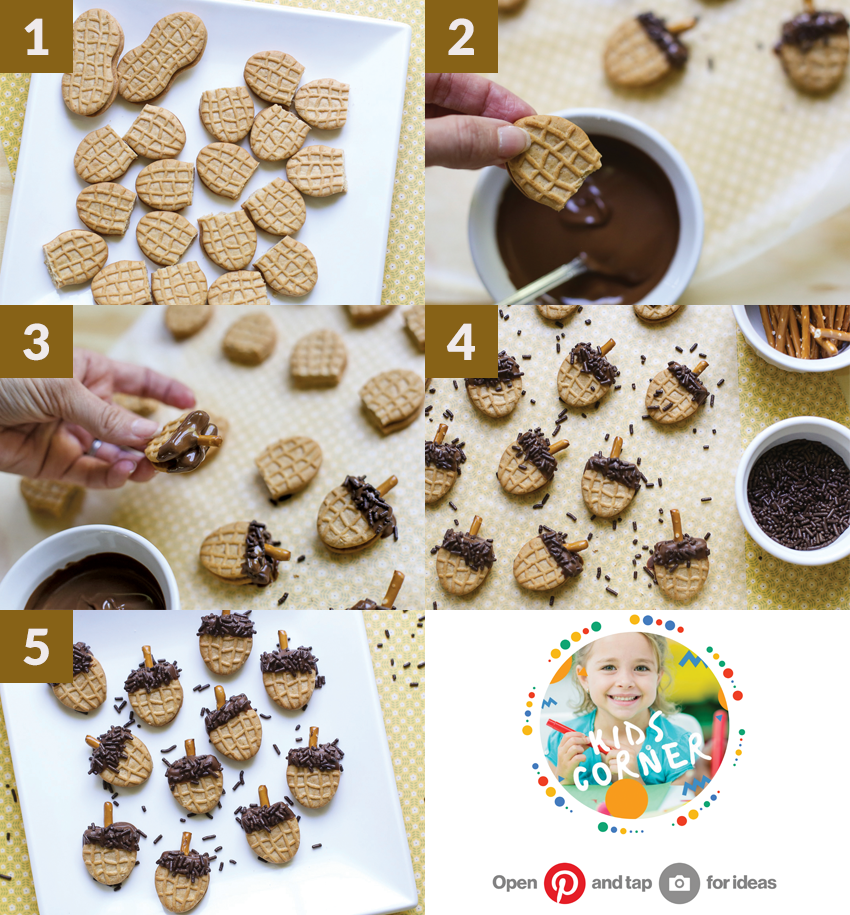 To see more Kids Corner craft and food ideas, find us on Pinterest at www.pinterest.com/ksfarmbureau. For more from Sugar Bee Crafts, visit www.sugarbeecrafts.com.
---