By

Ali Ragan

on

August 3, 2020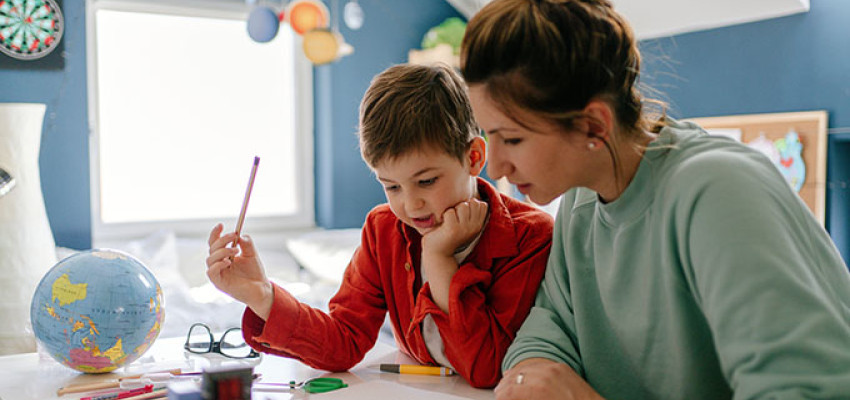 Many parents are weighing the options of sending kids to school or keeping them home this fall. No matter which decision makes the most sense for your family, the American Farm Bureau Foundation for Agriculture is here to help by providing free agriculture-themed educational resources.
The foundation creates games, lesson plans, activities and videos to build awareness and understanding about agriculture.
Julia Recko, director of education outreach for the American Farm Bureau Foundation for Agriculture, says they've developed resources that can be used by teachers and parents.  
"With school shifting in many places, it is a great idea for parents to have some ready resources on hand," she says. "We have activities like games, worksheets, videos and lessons that are ready to go in case the teacher's technology fails and the student needs an activity."  
Online Games
One of the foundation's projects, My American Farm, is an online educational game platform for pre-K through fifth grade learners. Users can discover the world of agriculture through games as they build farm equipment, create avatars, travel and organize the barn. It's a great resource for homeschooling parents to use and is a fun way to get kids learning about agriculture.
"I think kids are naturally curious about food and farming," Recko says. "I mean, just look at an artichoke. How could you not be curious?"
Games are developed around math, health, science, geography, engineering, social science and English, and each game focuses on an agricultural subject. Through games like "The Steaks are High," "An Egg-Citing Poultry Adventure" and "Harvest This," players learn where their food comes from and how those products get from the farm to their dinner plate.
"It's important to keep agriculture and farming in student curriculum and learning," Recko says. "Many times, the only exposure students will have to a farm might be a field trip to a pumpkin patch. Those might not happen this year, so these tools can keep agriculture relevant."
Today, the free website offers agriculturally themed games and more than 100 free educator resources such as lesson plans, activity sheets and comics. The subject matter is well researched and written by education specialists so parents can be confident in the relevance and accuracy. Since this project launched, the site has attracted more than a half million gamers and curious kids.
More Resources
The Foundation also has a searchable catalog where parents and teachers can find more fun and ready-to-use resources. Parents can also check out the National Ag Curriculum Matrix, which lists lesson plans by grade, subject area and learning standards.
It's not going to be an easy year but utilizing resources like these can help. Plus, you and your kids might learn something new. Now, what about those artichokes?  
---