By

Ali Ragan

on

August 3, 2020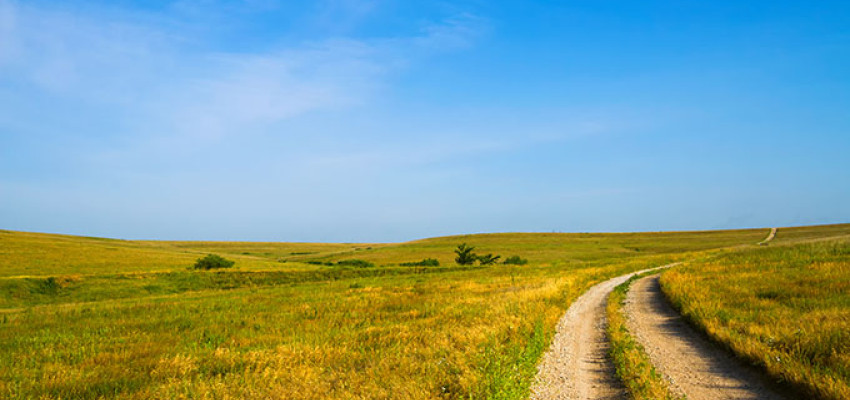 In a time where you may not feel comfortable traveling out of state for something fun to do with your family, here's a list of Kansas destinations and activities that will make for a memorable family adventure.
Located in West Mineral, Big Brutus is the largest electric shovel in the world. It sits as an eternal tribute to the mining heritage of Southeast Kansas and to miners across our nation who toiled to support their families.
Directly on the opposite corner of the state from Big Brutus, we have the World's Largest Hand Dug Well. The museum in Greensburg opened in May 2012 and allows visitors to see the The Big Well that was completed in 1888 as the town's original water supply. At 109 feet deep and 32 feet in diameter, it's a breathtaking sight to see.
Situated next to the Smoky Hill River in Enterprise, the Hoffman Grist Mill makes flour products like its ancestors did back in the 1800s. The Mill welcomes tours, large or small, to see the milling process and visit their cozy store.
This small, family-owned farm is in northeast Kansas near Lenexa. Owners Chad and Megan Gilliland invite visitors to tour their farm to learn about the value of bees, pollinators and small-scale agriculture.
Lucas is home to the world famous outsider art environment, the Garden of Eden. Built in 1907 by Civil War Veteran S.P Dinsmoor, the Garden of Eden features more than 150 concrete structures showing the pioneering spirit of Lucas.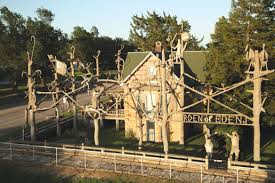 Just southwest of Oakley, Smoky Valley Ranch offers hiking and backpacking trails, accompanied by stunning views of prairie vistas and chalk bluffs. The ranch is owned by the Nature Conservancy and supports plant and wildlife diversity while continuing its long history as a working cattle and bison ranch.
Compass Point is in the historic North Topeka Arts and Entertainment district, serving as home base for Dirty Girl Adventures. The company offers guided outdoor adventures in different areas of the state. From kayaking down the Kansas River, to hiking at Elk City State Park, there is an adventure for everyone at Dirty Girl Adventures.
At Kansas Maze in Buhler, visitors can experience a variety of fun farm activities and attractions such as walking through trails in sunflower fields. The family-friendly atmosphere provides a fun host to thousands of visitors from all areas of the state.
Located in Junction City, the Hildebrand Farms Dairy is a great place for a moo-velous afternoon family adventure. The tours walk visitors through the milk barn, free-stall barn, calf barn and the dairy processing plant. Tour groups also get to enjoy samples of milk and of course a delicious ice cream cone at the end of the tour.
Nestled in the historical downtown Council Grove, Grove Gardens is your one-stop shop for all things plants, pottery and produce. The market shop offers a wonderful selection of gardening goods, beautiful plants and a large variety of homegrown fruits and vegetables.
---