Wheat Harvest Signals Start of Summer in Kansas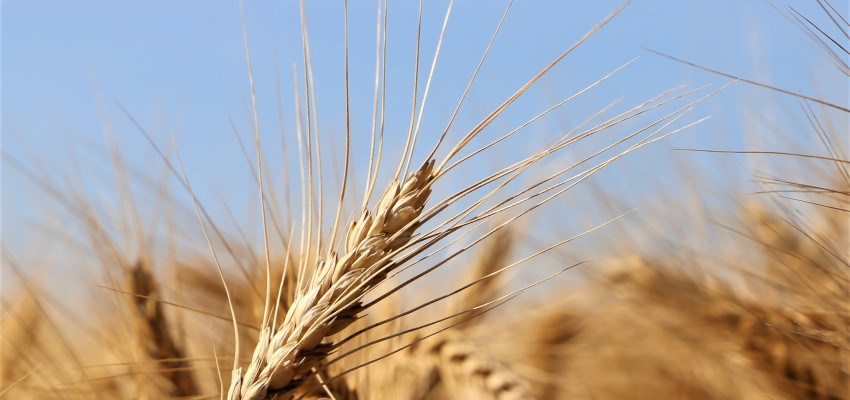 Austin Moore's wheat harvest ended in late June on a perfect day for cutting. A steady breeze, plenty of blue sky and low humidity meant the Woodson County farmer could roll through the last field of golden grain. The only issue Moore had was harvest closed a little early.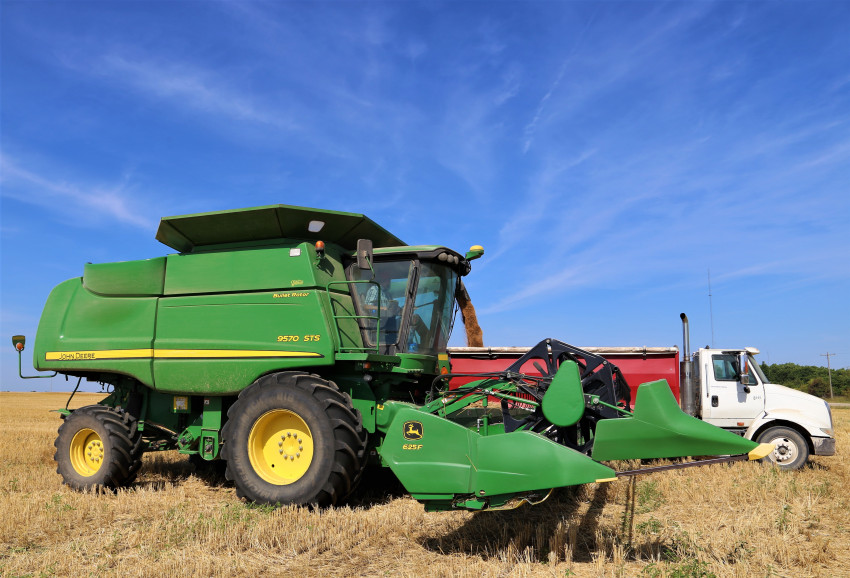 "Last winter, during seeding season, we had pretty wet weather and didn't get a lot of it planted," Moore says. "The price being down contributed to some of that."
Moore said yields had averaged about 35 bushels per acre across the 90 acres he had cut with test weights, a measure of overall quality, coming in at 60 to 61 pounds. Higher test weights can earn a premium when the wheat is sold.
Linn County farmer Ryan Stainbrook was halfway through cutting about 250 acres of wheat, but it hasn't been the best year. Like Moore, wet weather in the fall delayed planting and things got worse in early May.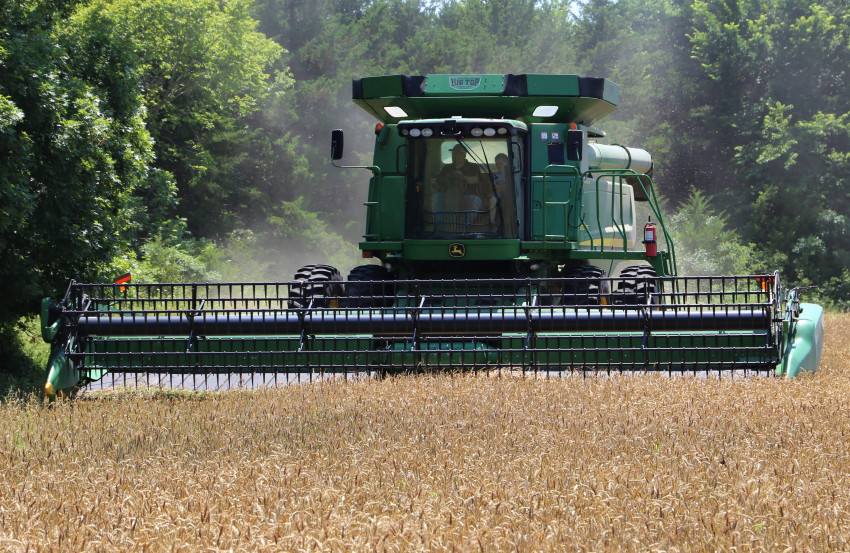 "We had a lot of golf ball, quarter-size hail in the area," Stainbrook says. "Harvest is actually moving fairly smooth for us, but in terms of yield and production, it's down."
The hailstones pelted Stainbrook's wheat fields, breaking stems and shattering heads containing the grain. A monitor inside his John Deere combine showed he was harvesting between 9 and 15 bushels per acre.
Stainbrook says he thinks his soft red wheat will out yield his hard variety this year. The soft grain is commonly used in flatbreads, crackers and pastries, while hard red wheat is traditionally ground into flour for bread and rolls.
Despite the challenges, harvest is still a family affair for farmers across Kansas. Stainbrook's 6-year-old son spent his afternoon in the buddy seat, helping bring in the crop. His grandfather was about 30 acres behind, sowing soybeans into the wheat stubble, a practice called double-cropping, which can yield two harvests in a year.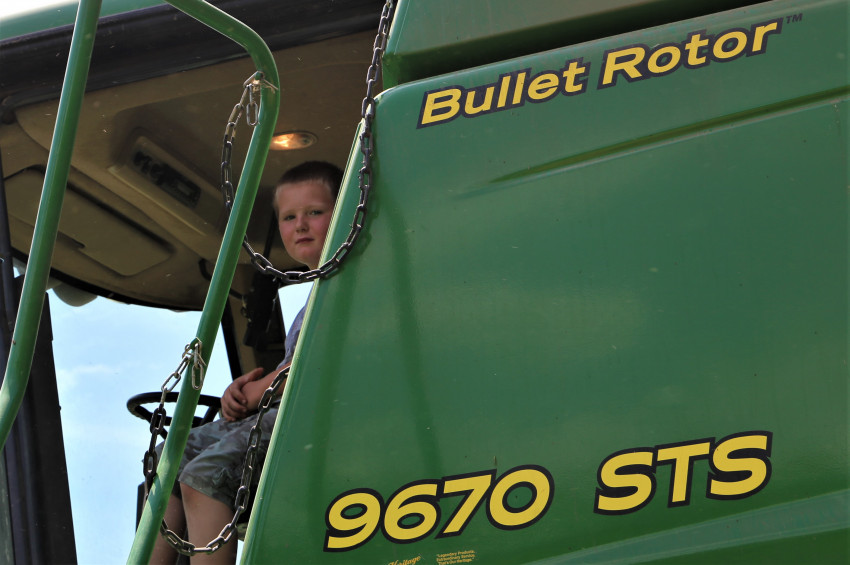 For Moore, a monthlong dry spell had halted bean planting. The one benefit of that was he got to keep the autosteer monitor in his combine, a luxury that would normally be reserved for the planter.
Being the first harvest adds romance to wheat cutting. It's also the realization of months of work and waiting. From sowing in the fall to watching it ripen into a golden brown, there's plenty of worry in between. Once a field is ready, it's a mad dash against weather to bring in the grain, it's also a signal summer is here.
---