Kids a Cookin': Tuna Salad Sandwich
The whole family will hum to the "tuna" this easy-to-make sandwich!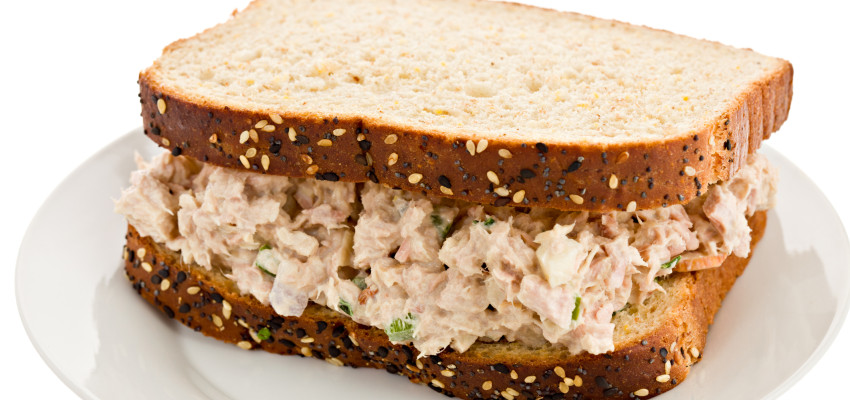 INGREDIENTS:
1 (3-ounce) can tuna, packed in water, drained
2 tablespoons mayonnaise
Pita or pocket bread, whole wheat bread, bagel or bun 
INSTRUCTIONS:
1. Combine tuna and mayonaise in a small bowl.
2.  Add variations of your choice.
VARIATIONS
1 tablespoon chopped sweet or dill pickle
2 tablespoon chopped celery
1 chopped hard-cooked egg,  plus 1 tablespoon more mayonnaise
FROM FARM TO FOOD:
Wheat fact: Kansas is the largest wheat producing state in the U.S.
Aquaculture fact: Aquaculture is the production of aquatic animals under controlled conditions.
Chicken fact: Eggs are one of the main ingredients in mayonnaise.

For more recipes, visit www.kidsacookin.org. 
---