Kids a Cookin': Snack Pizza
Now in a delicious bite-size!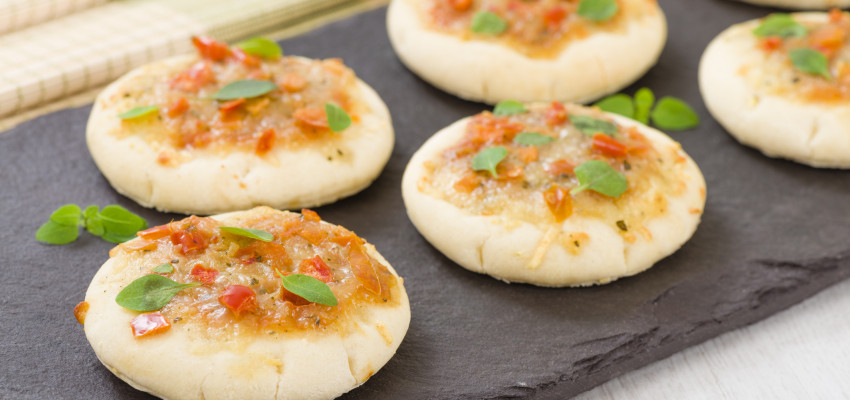 INGREDIENTS:
12-ounce can flaky refrigerator biscuits
1 /3 cup tomato sauce
1 teaspoon oregano
1 /2 small onion, chopped
1 /2 cup shredded cheese (any kind)
INSTRUCTIONS:
1. Preheat oven to 400 degrees.
2. Pat each biscuit into a 4-inch circle on a greased baking sheet.
3. Mix tomato sauce and oregano, and spoon about 11 /2 teaspoons of mixture on each biscuit circle.
4. Sprinkle onions and cheese over tomato sauce.
5. Bake for 15 minutes or until crust is lightly browned.
6. Refrigerate or freeze extra pizzas.
FROM FARM TO FOOD:
Tomato fact: Florida, California and North Carolina are the top tomato producing states.
Pizza fact: Americans consume more than 3 billion pizzas annually.
Dairy fact: U.S. Dairy farms produce roughly 21 billion gallons of milk annually.

 For more recipes, visit www.kidsacookin.org.
---