Kids a Cookin': French Toast
Sprinkle with powdered sugar for a treat!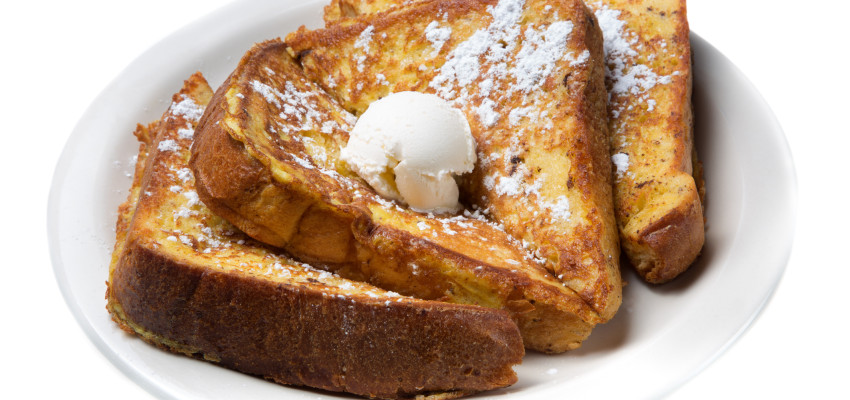 INGREDIENTS: 
1 egg
1/3 cup milk
1 tablespoon oil
8 slices bread
Powdered sugar or margarine and syrup, optional 
INSTRUCTIONS:
1. In a mixing bowl, beat egg and milk together.
2. Heat oil in skillet on medium heat.
3. Dip both sides of bread in egg mixture.
4. Cook in skillet about 2 minutes on each side or until brown.
5. Dust with powdered sugar or serve with margarine and syrup if desired.
FROM FARM TO FOOD:
Chicken fact: An average hen lays 300 to 325 eggs a year.
Dairy fact: The average American consumes almost 25 gallons of milk in a year.
Wheat fact: In the U.S., one acre of wheat yields an average 37.1 bushels of wheat. An acre is the size of a football field.

For more recipes, visit www.kidsacookin.org.
---