Happy Holidays from Kansas
From the Land of Kansas offers products local to Kansas for your holiday gifts.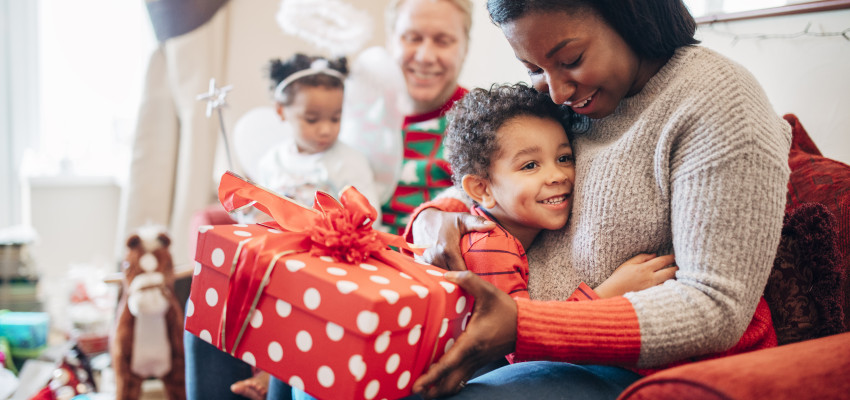 Share a bit of Kansas this holiday season through holiday gift boxes from the Kansas Department of Agriculture's trademark program, From the Land of Kansas.
Those who receive them will be happy to have a taste of the Sunflower State and you'll save time and stress by ordering online at shop.fromthelandofkansas.com.
"This is the third year we've offered our holiday boxes," Lexi Wright, program coordinator, says. "Every year, we sell out and every year we hear how much people enjoy sharing Kansas with others."
The From the Land of Kansas program promotes businesses that grow, raise or produce Kansas products and the gift boxes provide a nice mixture of goods from these businesses. You can choose from two boxes — the Ad Astra Box for $50 or the Konza Box for $25.
"They're a great way to get Kansas products out to people so they can see what great products come from Kansas," Wright says. "And if someone really likes something, they can order more from the website."
New items added this year include summer sausage from Yoder Meats, medium garden salsa from Holmes-Made Salsa, cocoa cake mix from Sticky Spoons and pumpkin bites from Safely Delicious.
"Since there are so many great products made by From the Land of Kansas members, we hope every year to introduce a few new items in the boxes, keeping them fresh and exciting, no matter how many times you've shopped with us," Wright says.
Orders can be made online at shop.fromthelandofkansas.com starting Nov. 1, with Dec. 10 being the last day to ensure guaranteed delivery before Christmas.
"I would encourage customers to order early," Wright says. "Every year we sell out, and we hate telling people we've sold our last box."
If you are ordering more than 10 gift boxes, please call 785-564-6759 to ensure delivery by the holidays.
Note: Prices do not include tax and shipping.
Konza Box - $25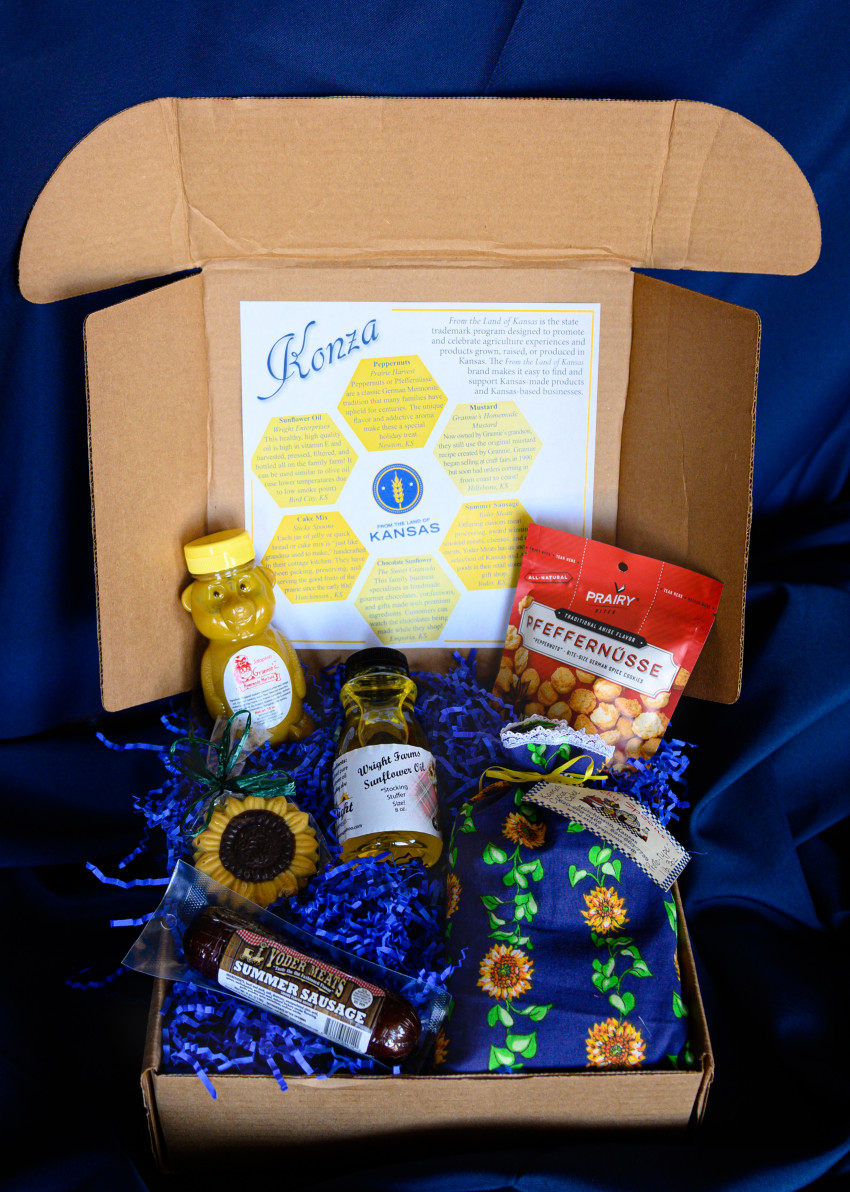 Sunflower oil from Wright Enterprises, Bird City
Cake mix from Sticky Spoons, Hutchinson
Chocolate sunflower seeds from The Sweet Granada, Emporia
Summer sausage from Yoder Meats, Yoder
Mustard from Grannie's Homemade Mustard, Hillsboro
Peppernuts from Prairie Harvest, Newton
Ad Astra Box - $50
Sand Hill plum jelly from Sticky Spoons, Hutchinson
Pop-Choc from Sweet Granada, Emporia
Sunflower oil from Wright Enterprises, Bird City
Handcrafted soap from D. Palma Mercantile, Russell
Honey from Golden Prairie Honey Farm, Manhattan
Peppernuts from Prairie Harvest, Newton
Sauerkraut from Hoganville Family Farms, Olathe
Allergen-friendly snacks from Safely Delicious, Overland Park
Mustard from Grannie's Homemade Mustard, Hillsboro
Medium garden salsa from Holmes-Made Salsa, Wichita
---