Show your Kansas pride with these easy to create banners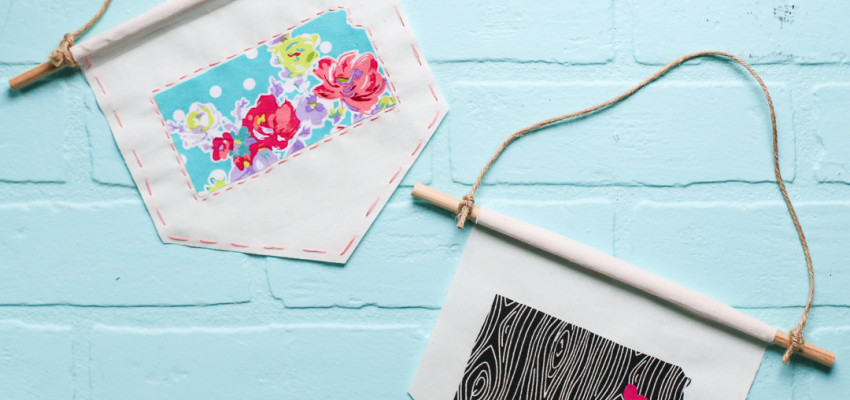 This project was shared by Sugar Bee Crafts at the 2018 Kansas State Fair.
Supplies needed:
White fabric (desired size of banner) 
Patterned fabric
Dowel rod 
Fabric glue
Hot glue
Paint brush
Scissors
State template - optional 
Embroidery floss
Instructions
Cut white fabric into the shape of a banner.
Using template, trace state outline onto the back of the patterned fabric.  Cut out state along line.
Paint fabric glue onto the back of the state and press the state onto the white banner. Let dry.
Attach to dowel rod with hot glue.
Optional: embellish with embroidery thread running stitches.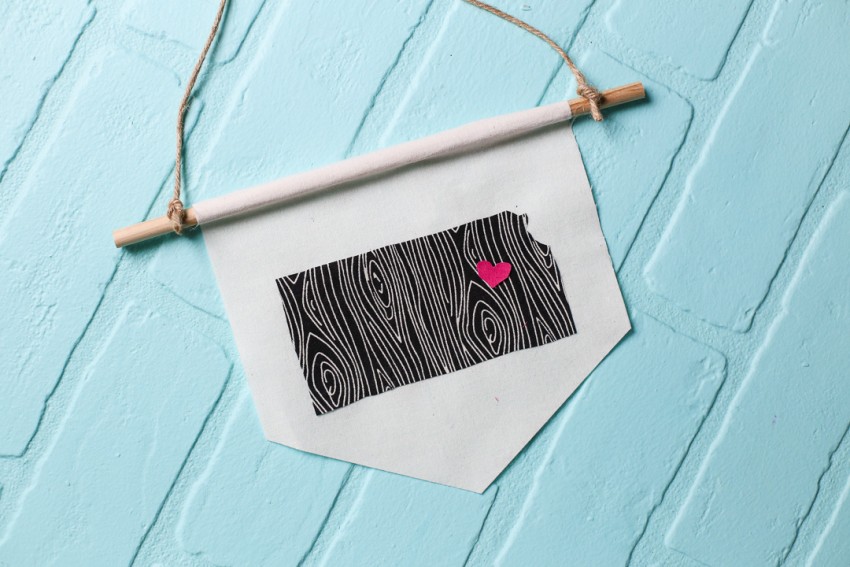 ---