Kids Craft: Colorful Corn Wreaths
Fall into fall with these fun corn wreaths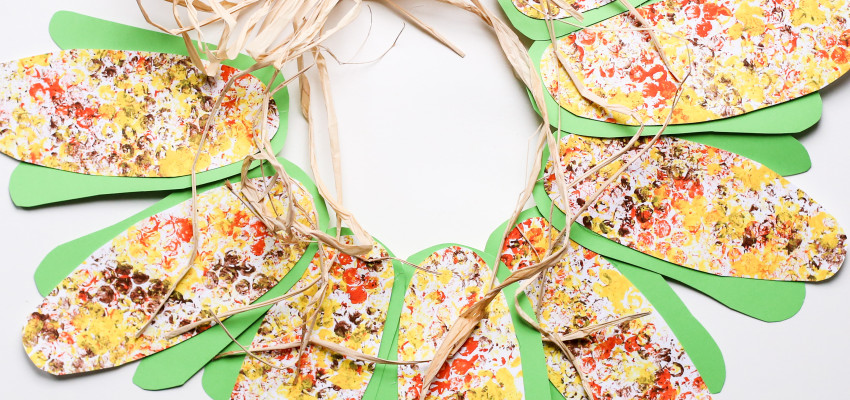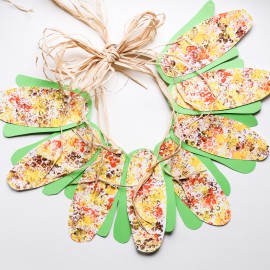 Nothing says "fall" quite like the sound of rustling leaves on corn stalks as you drive through the countryside or enjoy a local corn maze. Bring that feeling to your home with this kid-friendly craft.
YOU WILL NEED:
White and green cardstock
Craft paint in yellow, orange and brown
Scissors and glue
Embroidery hoop or cardboard circle
(cut to resemble a wreath)
Raffia or ribbon
Bubble wrap
STEPS:
1. Wrap bubble wrap around your fingers, securing with tape.
2. Dip bubble wrap in one paint color, blot off excess paint and stamp onto white cardstock. Let dry, then repeat with other colors.
3. Cut stamped cardstock into long ovals to resemble ears of corn and green cardstock into elongated "u" shapes to resemble corn husks.
4. Glue the ears on top of the husks.
5. Attach assembled corn to the embroidery hoop or wreath form.
6. Top with a raffia bow or ribbon.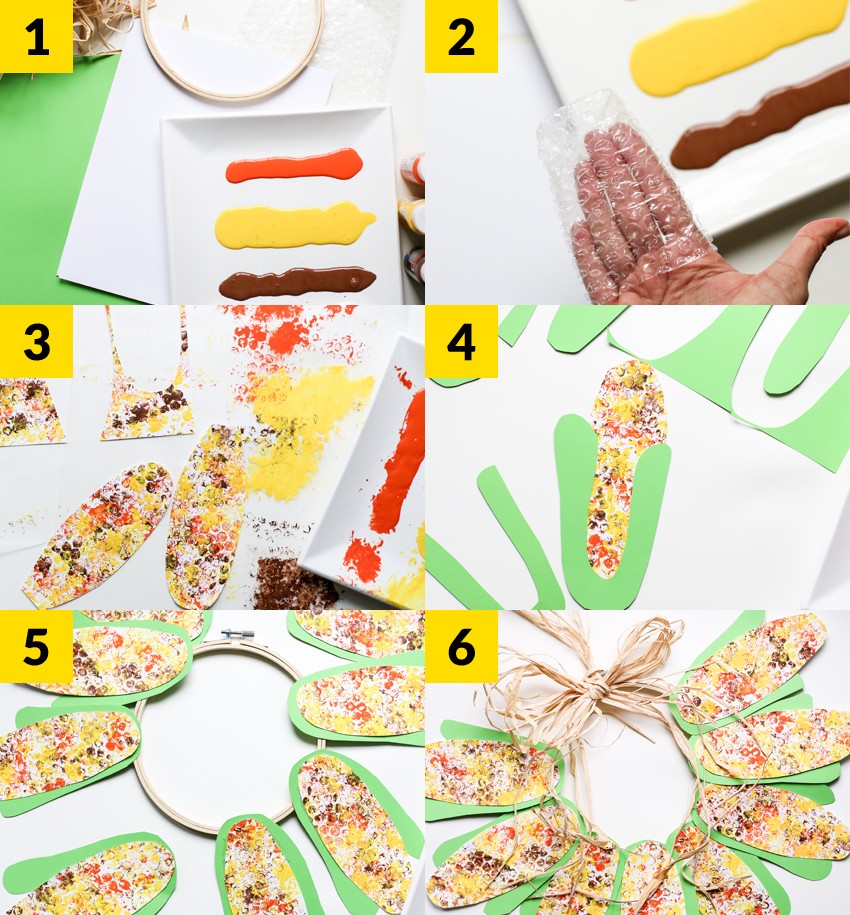 ---