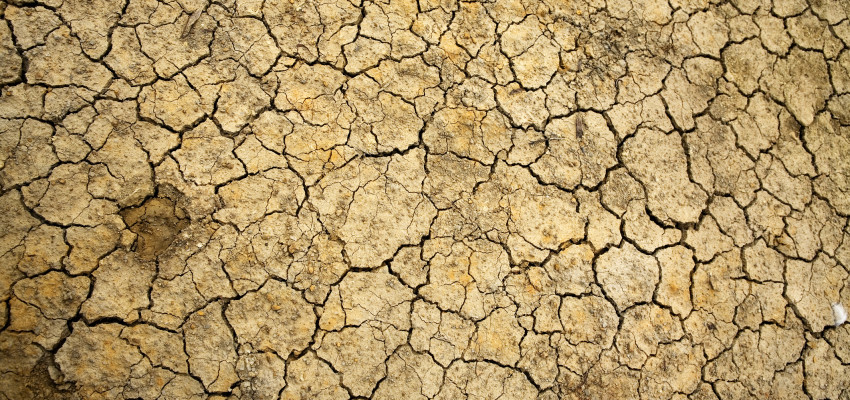 August is here and as many prepare to head back to school we are working hard to get things done before fall arrives. Most of the summer, farmers act like squirrels—we work hard to gather what we'll need to keep our animals fed before fall and winter arrive.
On top of our normal "squirrelly" summer workload, we're also battling drought.
The lack of rain means our hay crop was only half of what we normally get. To compensate, we baled pastures we normally save for winter grazing. Even with that, we are still short the number of bales we had last year.
We also weaned (separated the calve from the cow) calves early. There simply isn't grass in the pastures for the cows and calves. The calves are being pulled off slightly sooner than normal, but they're old enough to be on their own. In a perfect world, we would leave them with their mommas a bit longer. 
Our ponds are drying up and can be dangerous for cattle. They try to get to what little water is left and get stuck in the mud.  We have been hauling water for a month or more to several of our pastures. Every morning and night, I make the rounds to fill the portable tanks we have.
Being a farmer is stressful and adding an element like drought makes it harder. However, it's not only farmers affected by the loss of rainfall. We received a letter from our rural water district warning a shortage of water on their end as well. Some simple things all of us can do to reduce unnecessary water waste: wash full loads of laundry, only run the dishwasher when it is completely filled, instead of watering your flowers every day shift to every three or four days, turn off the water while brushing your teeth or washing your face and take shorter showers or consider baths instead.
The one thing that affects farmers lives more than anything is something we cannot control — the weather. We simply take the steps necessary to make the best out of a not so great situation. We have to make the tough decisions to ensure our businesses will indeed stay sustainable. We have to be innovative and think outside the box. It will rain, we must remain positive. Until then, we will be conserving as much water as we can on the farm, but also in our personal lives. Never underestimate what you can do to help the situation.
---