Kids Craft: Patriotic Pinwheels
These fun pinwheels will be great for your 4th of July celebration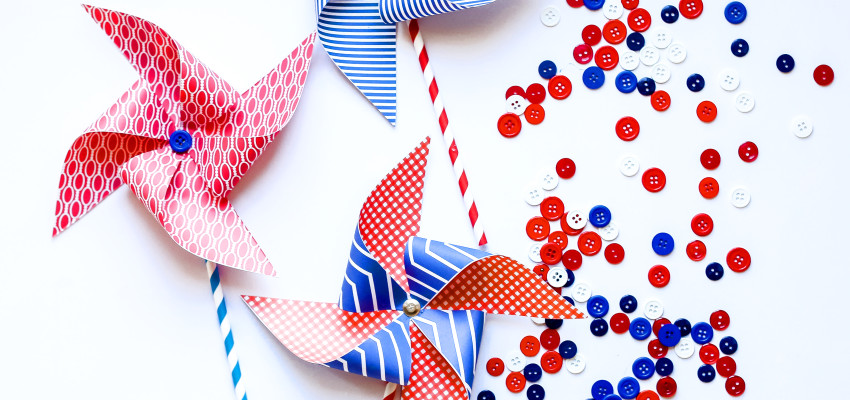 Parades, picnics, fireworks displays — there are so many opportunities for patriotic fun during the summer. These simple and whimsical paper pinwheels will make your celebrations even more memorable.
YOU WILL NEED:
Patriotic paper, two pieces cut in 6-inch squares
Paper straw
Flat thumbtack
Button
Glue stick
Hot glue
STEPS:
1. Glue two pieces of paper together to create a double-sided square.
2. Fold square paper diagonally both ways to create an "x" across the square.
3. Cut towards the center along the fold lines, ending the cut about 1/4 inch from the center.
4. Place hot glue on bottom left corner of a triangle, then attach to the center of the paper. Repeat for all four sides.
5. Push thumbtack through the center of the pinwheel, then into the paper straw.
6. Using hot glue, attach a button to the top of the thumbtack.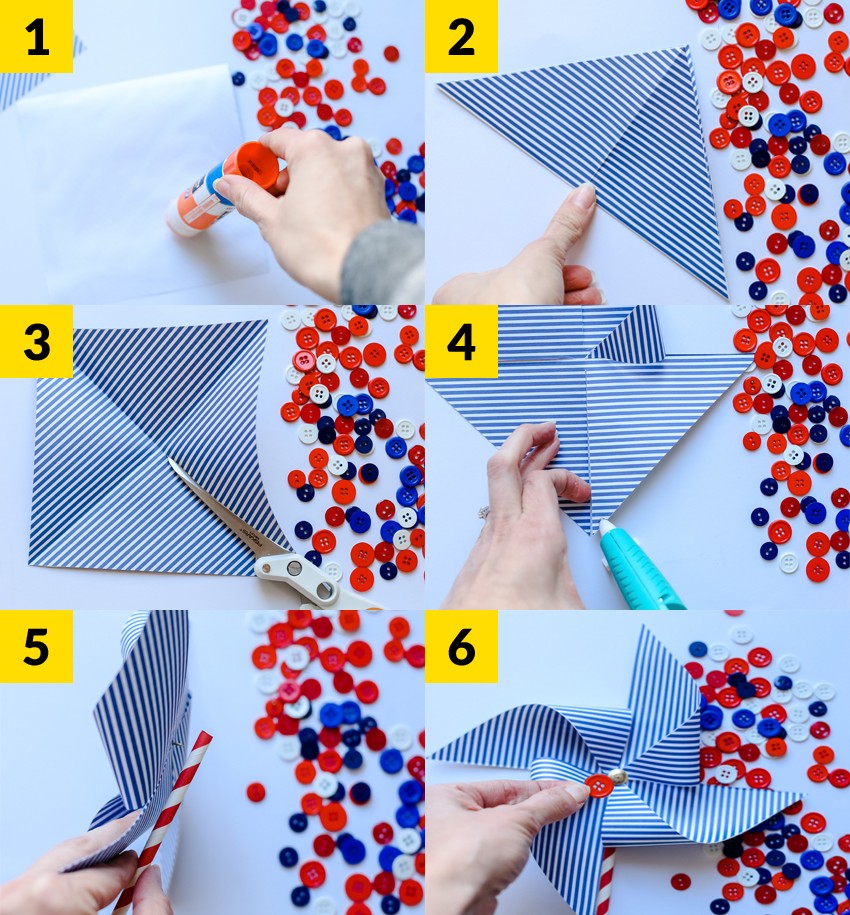 ---