8 Unique Mothers Day Gift Ideas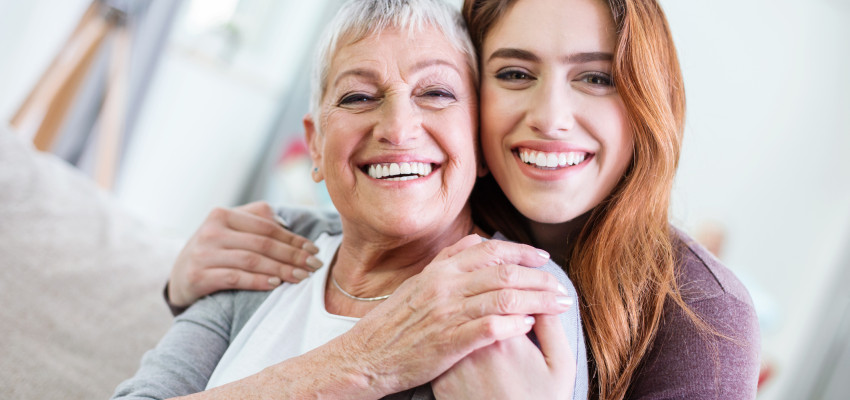 This year, why not give mom something simple, heartfelt  and clutter-free? I've gathered eight of my favorite gift ideas (perfect for any budget!) that are sure to fill her heart, but not her home.
1. Flowering bush or fruit tree
Each spring when my fruit trees blossom, I think back to when my sons gave them to me . It brings back so many sweet memories. Every year at harvest, I take a photo of them with the fruit trees, and now I can look back and marvel at the growth of my sons and the trees along the way. Mom will especially love this gift if you be sure to help her plant the bush or tree to get this process started.
2. Gift card to her favorite store or restaurant 
I know what you're already thinking: gift cards feel very impersonal. However, we're not talking Target here (unless that's her favorite store!). Instead, gift Mom a card to a place she adores. Perhaps a favorite restaurant that she seldom treats herself to or her favorite clothing store. Does she enjoy doing creative projects around the house? Try Lowe's or Hobby Lobby. Keeping it specific helps ensure she'll spend it on something she really wants rather than groceries.
3. The gift of muscle
I stumbled upon this idea and loved it since I fully realize how moms always need extra muscle around the house. If there is something that is driving mom nuts, such as an old vehicle, overgrown shrubs or boxes of leftover yard sale stuff cluttering up the basement, give your sweet mamma the gift of strength and more room. Clean up the yard, have the vehicle hauled away (you can donate that to charity) and offer to take the boxes to Goodwill.
4. Wine or chocolate (or both!) 
A little extra effort can make these classic gifts even more meaningful. Treat mom to fancy chocolates from a local chocolatier, or make your own chocolate-covered strawberries. Pair your sweets with a wine from a local winery, then perhaps you can offer to help her "dispose" of these gifts together.
5. The gift of organization
Offer to spend a day helping mom clean and organize her home. Why not do some spring cleaning while she enjoys a day out that you've arranged? Or, help her deep clean and organize the kitchen, then cook her favorite dinner. She will enjoy getting to sit back and watch you do most of the work in her honor.
6. Family photo session 
Both moms and grandmas alike will appreciate  an updated family photo. Whether you have them taken and gift her a large framed photo or canvas, or choose to present mom with a gift certificate for a group sitting at the time of her choice, family photos always will always be cherished bymom.
7. Date with mom
Time can be the most precious commodity these days. There are many unique options for special dates with mom. Take her out for a manicure and an afternoon tea. Or surprise her with a wine-tasting followed by a evening of painting. Extend the gift all year by committing to a monthly or weekly date day. Trust me… you will never regret spending quality time with her.
8. Brunch at your place
We can never go wrong in treating mom to a lovely meal. Invite her over for brunch at your place, then pull out all the stops. Having someone cook for us is such a wonderful gift since we can kick back and simply relax as we watch someone else do all the work. It would be fun to get the children or grandchildren involved in serving her, then spend meal time sharing things you love about the guest of honor.
Need some ideas for the perfect brunch? Try these!
---