The healthy kind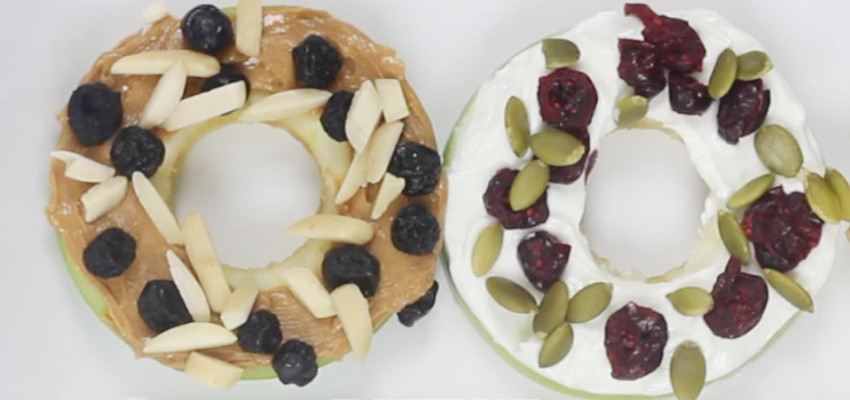 Fruit is a common snack for kids because it's so convenient.
It can get boring, and sometimes we need a little change to spice up our routine.
Apple donuts are easy to prepare and make snack time fun.
Slice an apple crosswise into 1/4" slices and use a pop-bottle lid to remove the core. Spread peanut butter, almond butter, yogurt or cream cheese on top, then add your toppings.
Dried fruit, almonds, shredded coconut, sunflower seeds, pumpkin seeds, chia or hemp hearts work well, but how creative can you get?
---