County Farm Bureaus are helping their communities by giving gifts that are truly priceless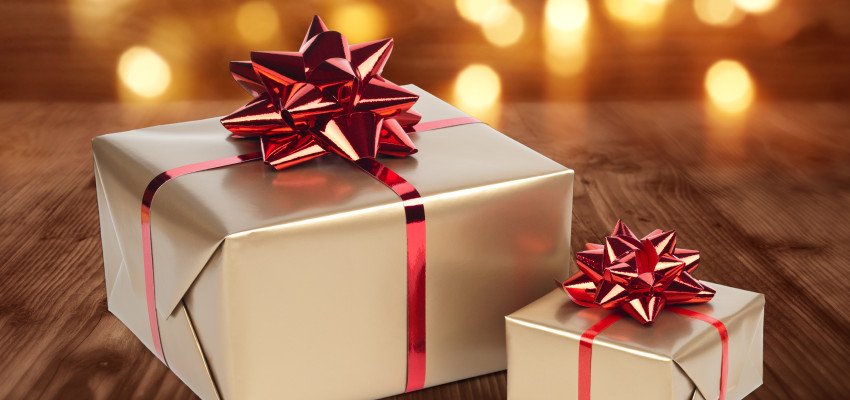 No matter which county in Kansas you live in, visit or once called home, there is a Farm Bureau presence. Each county is different and each community within those counties is unique. But in each county, the local Farm Bureau organization is striving to make the holiday season a bit brighter by lending a hand, giving the gift of memories that will last a lifetime and, in some cases, maybe even providing a little magic.
MORE MAGIC
The words "magical" and "Christmas" are practically interchangeable. Or at least that is how it should be according to Kristen Kuntz, a Dickinson County Farm Bureau board member's wife. A conversation with her brother quickly turned into a dream for Kristen.
"We talked about how it would be neat if we could deliver food to people in need and make it special and memorable," Kuntz says. "Christmas is magical to me and I wanted to give that to others."
Kristen offered her idea to the Dickinson County Farm Bureau board of directors and before she knew it, sponsors were gathered, food was donated, farm facts and toys were collected, and like a cherry on top, a horse-drawn wagon was found.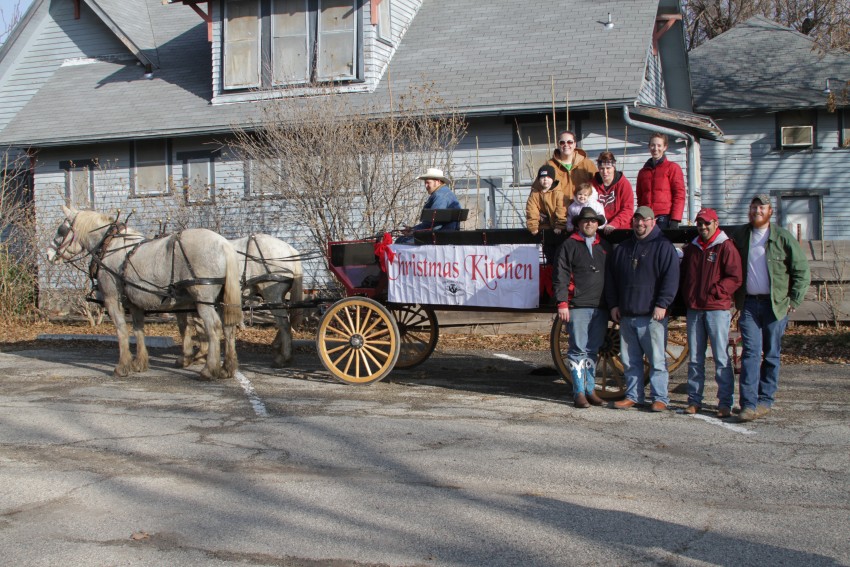 The program, called the "Christmas Kitchen," has been a mainstay for five years now. Each year, jingle bells ring, horses whinny and hot chocolate is sipped while members of the Dickinson County Farm Bureau board deliver baskets with everything necessary for a special Christmas meal to community members in need. In the beginning, they delivered around 10 meals, but as of last year the number has doubled.
"Everyone needs a magical Christmas," Kuntz says. "It also allows the community to see we are supporting those who support us as farmers and ranchers."
MORE GIVING
In the opposite corner of the state, a brand-new Ford F-150 is loaded each year with shiny, carefully chosen toys. For weeks, the Garden City Community College Collegiate Farm Bureau chapter promotes their "Fill a Ford" event. Students hang signs, tell their friends, advertise at basketball games and shop for the perfect toys.
"The kids came up with the toy drive idea," says Cindy VenJohn, the Garden City Community College Collegiate Farm Bureau advisor.
The first year, they gathered five garbage bags' worth of toys to give to those less fortunate in the community, but now, it's nearly impossible to count how many toys are donated.
Burtis Motor Company donates the Ford truck each year, leading the effort in community involvement. A story in the local newspaper encourages community members to chip in, which they are always quick to do. After the toys are gathered, the new Ford truck is driven to the Salvation Army.
"The Salvation Army is pretty overwhelmed when we pull up," VenJohn says.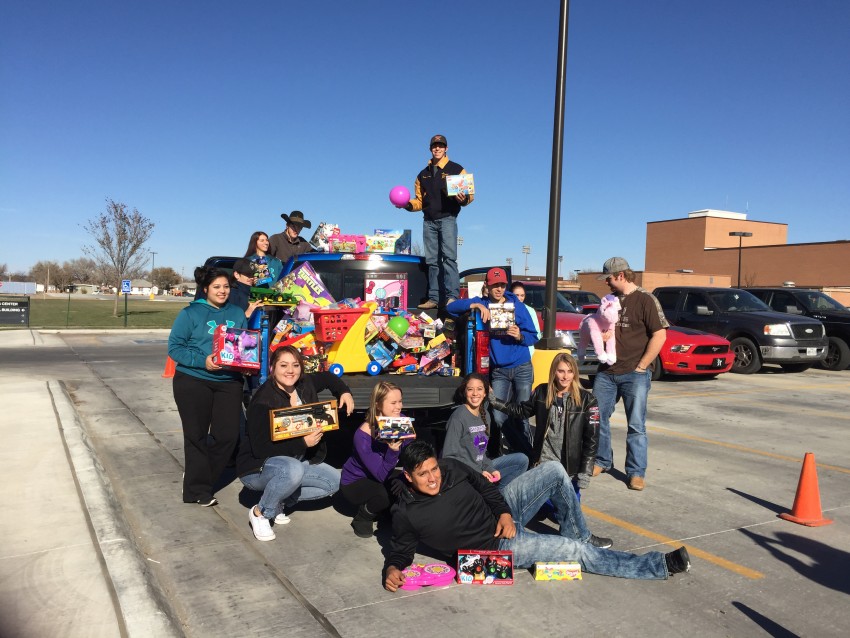 With each year, the delivery gets larger. Last year it took three pickups and lots of cowboys to unload the toys. No matter the size, the effort has always been and will always be led by students.
"The Salvation Army is completely amazed it's the college kids bringing the toys in," Jennifer Gerber, the Finney County Farm Bureau Coordinator, says.
"I think it teaches them that there is a need," VenJohn says. "Most of my students have never experienced not having a present under the tree."
MORE MEMORIES
Each Tuesday night throughout the year, members of the Newton community gather in the basement of the Methodist church on Main Street for supper. Here, only first names matter. Name tags don't include last names and they never will. The Harvey County Circle of Hope works to inspire, empower and transform the lives of people in poverty through relationships.
The Harvey County Farm Bureau board is vital to the program. When Margaret Goering joined the board three years ago, she knew Farm Bureau had a great opportunity to give back to the community through the Circle of Hope program, which she had been involved with since 2009. At the time, Circle of Hope needed someone to sponsor a Thanksgiving dinner, which serves nearly 100 community members each year.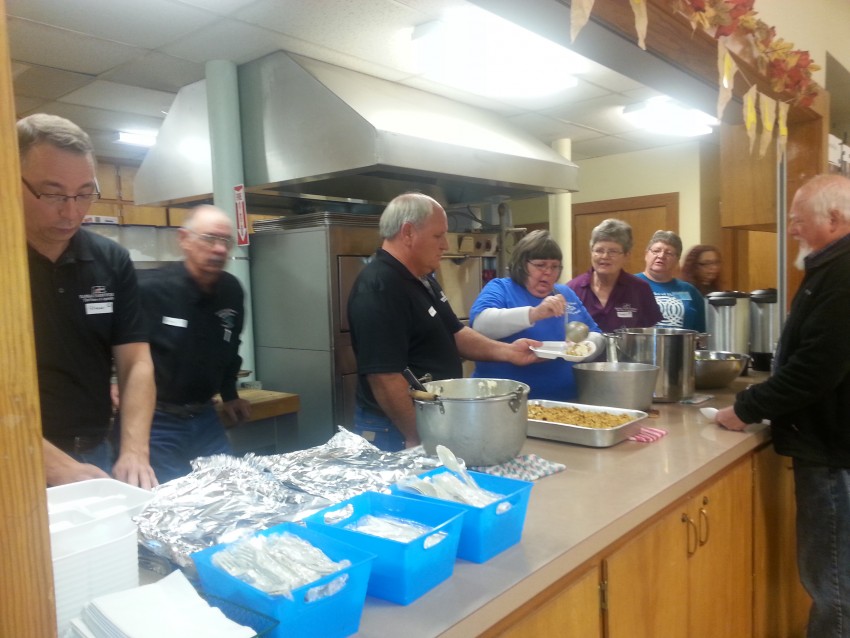 "All of us are more alike than we are different," Goering says.
For the last three years, board members have stood with spoons in hand, ready to serve a bountiful meal to those who are less fortunate.
"As everyone eats together, it levels the playing field," Jennifer Rose, director of the Harvey County Circle of Hope, says.
Feeding 60-80 people a week and for holiday events takes serious preparation, funds and volunteers.
"The food Farm Bureau donates is substantial," Rose says.
After attending an 18-month class focused on budgeting skills and goals for their future, participants of the program are paired with "allies." Allies are positive role models who provide support for participants. The program provides various opportunities and tools to create stability, friendships, a support system and future employment.
ALL IN THIS TOGETHER
Those are just three of the 105 counties striving to provide more magic, gifts and memories for a better tomorrow in their communities. Every county Farm Bureau gives back to its respective communities and the families who live there.
You can help give back, too. Contact your county Farm Bureau to find out what special things they do during the holidays and throughout the year. Visit the "Contact Us" page on the KFB website at www.kfb.org/contact to get in touch with your local Farm Bureau.
---