By

Chef Alli

on

August 8, 2017
Delicious Sweet Corn Tips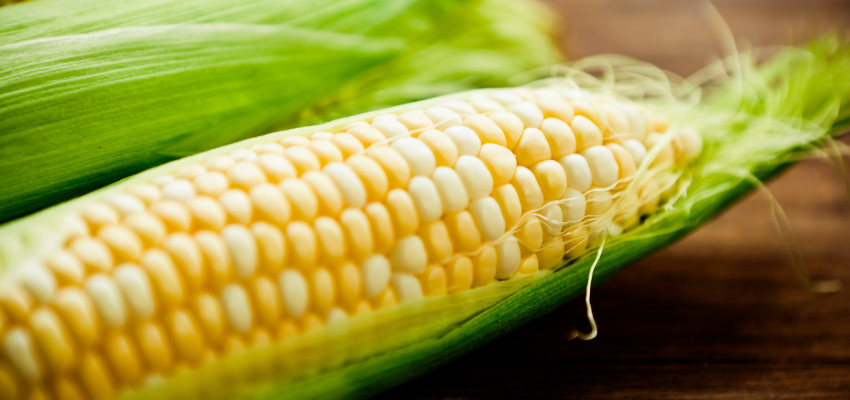 Tell me what's better than a tender ear of sweet corn, slathered with sweet cream butter, salt and pepper. I anxiously watch for the first signs of a sweet corn crop every summer, hoping my local farm stand will have my favorite: checkerboard corn.
Below are some tips for making sweet corn cooking what it should be: fast and easy. 
2 Simple Ways to Remove that Pesky Corn Silk
Brush it
Use that little veggie brush sitting next to the sink you're likely overlooking. Works like a charm. 
Nuke it
Place ears of corn (up to five or six at a time, depending on their size) into the microwave; cook on high power for one to two minutes, or just until outer husks are a bit steamy. Using an oven mitt, pull back the husk on each ear and watch that corn silk pull away right along with the husk, all in one fell swoop. This also gives you a bit of a cooking head start if your plan is to put the corn on the grill or to simmer in a pot. 
2 Speedy Ways to Cook Corn on the Cob
Microwave Sweet Corn 
When cooking just a few ears of sweet corn at a time, I love to use the microwave because there's no reason to clean the corn first. One ear in the husk takes four minutes on full power; for each additional ear, add another minute to the cooking time. Rotate the ears half way through cooking time if cooking several (five to six) at one time. 
Pressure Cooker Sweet Corn 
The electric pressure cooker is a great way to cook several ears of corn at once. Place your trivet into the bottom of your pressure cooker pot; add one cup of water mixed with 1 Tbs. sugar. Place husked ears into the pot, either standing or piled up, whichever way they best fit. Lock the pressure cooker lid into place and choose three minutes on the high pressure setting. When the timer sounds, perform a quick release to remove all pressure from the pressure cooker. Remove lid, using tongs to pull out the cooked ears of corn. Serve and slather with butter. 
---