Here's a fun and easy way kids can make their own bread, with the supervision of an adult.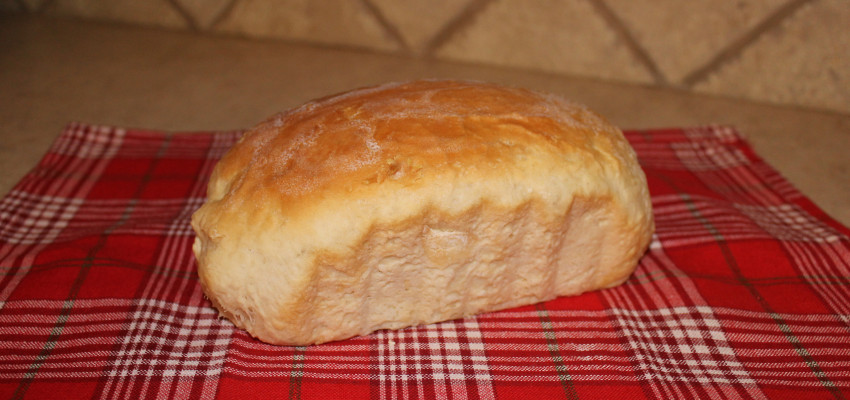 We appreciate the farmers who raise wheat for us. Wheat is milled into flour, making it possible to create delicious treats like this bread in a bag.
You Will Need:
Measuring cups
Measuring spoons
A resealable plastic bag
Oven mitts
Ingredients:
3 c. flour, divided
1 (.25 oz) package rapid-rise yeast
3 Tbsp. white sugar
3 Tbsp. vegetable oil
1 c. warm water
1½ tsp. salt
Instructions:
Combine one cup of flour, sugar and yeast in plastic bag and add in warm (not hot) water. Remove air from the bag, seal it, then squish to mix ingredients together.
Lay flat and let dough rest for 10 minutes at room temperature. Watch the yeast bubbles begin to form!
Open the bag and add one cup of flour, oil and salt. Remove air from the bag, seal it and squish again. Add the last cup of flour and continue mixing until well blended.
Remove the dough from the bag and place on a lightly floured surface. Knead for about five to eight minutes, until smooth.
Divide dough in half and place into lightly greased mini-loaf pans. Cover the pan with a towel and let rise for 45-60 minutes or until they double in size.
Bake at 375 degrees F. for 25 minutes or until golden-brown. Let the bread cool and enjoy.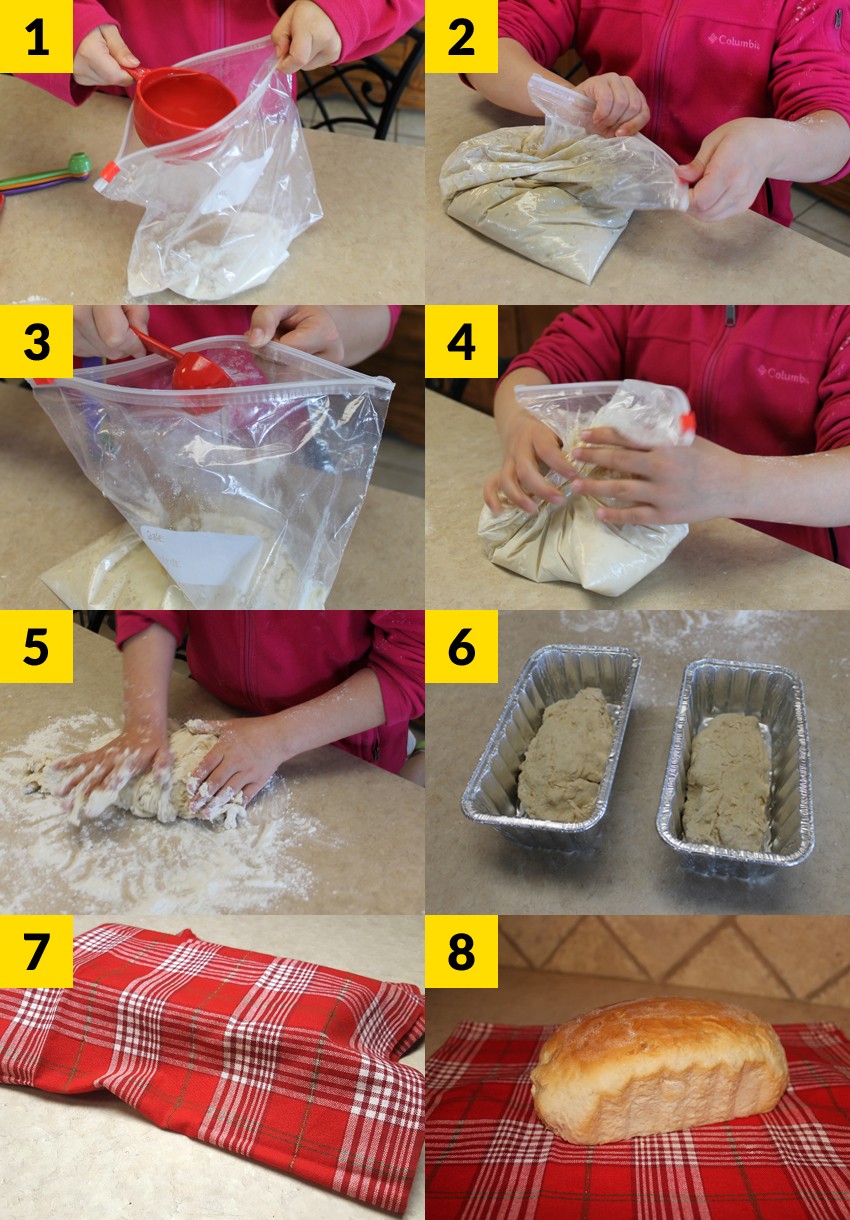 ---