From farming to funiture making, Zack Schaffer puts heart and soul into his work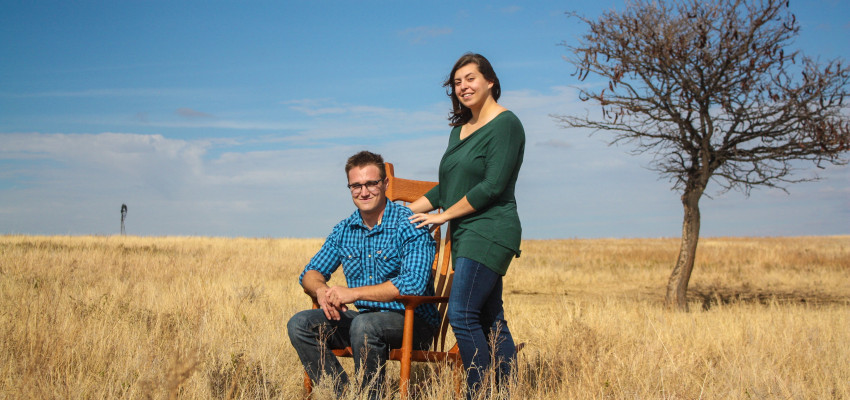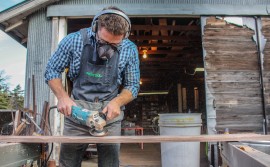 An unused outhouse in Jetmore means more to Zack Schaffer than it does to anyone else. The outhouse sits on the Schaffer's property, and served as his workshop when he was a boy. He has since moved into a larger workshop suitable to feed his passion for furniture making.
"We always told the kids that they needed to do something they loved and they would never be tired of it," says Cindy Schaffer, Zack's mother.
He has done just that by pairing his love for farming with furniture making.
In his youth, Zack was often on the farm helping his grandfather, Dan, and father, Kelly. His mother says her favorite memory is of Zack and Dan spending time together in the shop after the day's farm work was completed. Zack watched his grandfather carve and shape wood into brake levers to be used on the farm's windmills.
After graduating from high school, Zack attended Fort Hays State University in Hays and earned a degree in construction technology. While in college, he met his wife, Renee. Renee came from a cow-calf operation near El Dorado and was eager to move back to a farm and start a life with Zack.
Although he returned to the farm to continue the legacy his great-grandfather started, his love of furniture remained.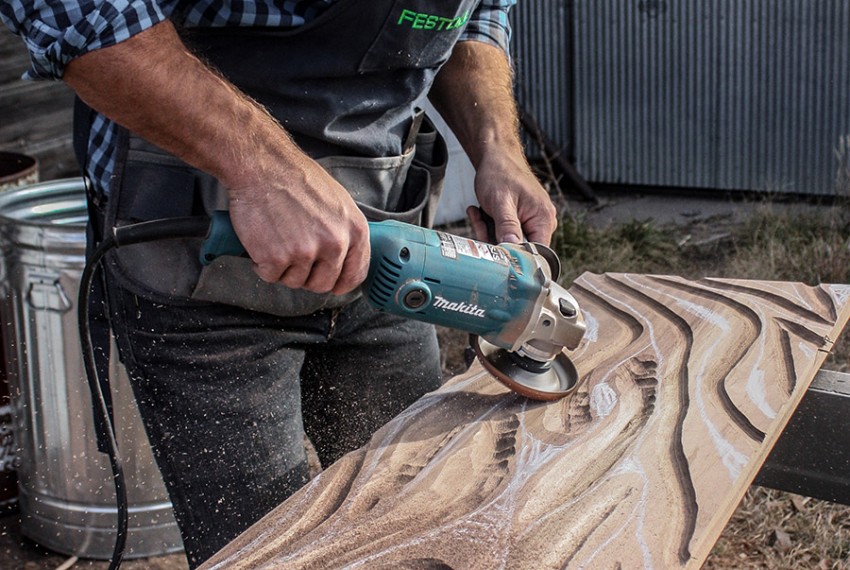 A Passion For Perfection
That love slowly became a business after he started to acquire clients, who liked Zack's unique style, paired with attention to detail, quality design and exceptional comfort.
Location is a big advantage for Zack's business. Being in the middle of the U.S., he can easily get his raw wood orders in and ship his finished pieces to the new owners.
Many who know Zack personally say it's his passion for perfection that gives his business the upper hand. While most chair makers give their pieces a number, Zack's devotion to detail means he gives each piece a name.
"If something takes more than 100 hours to make, it deserves a name," he says.
He usually uses names of people that have impacted him throughout his life or lets the client pick the name.
Zack's most recent chair is Martha. Named after its future owner in Washington D.C., Martha is in her 90s and her son requested a nice rocker to fit her petite size. Zack says one of his favorite parts of making furniture is working with the customers to create a piece that makes them comfortable.
"I try to make the chair fit the person," he says. "That doesn't mean I change the whole design; half an inch makes a big difference in how a chair sits."
He says these slight tweaks allow him to learn as he goes, which makes every piece a little different.
"I am self-taught," Zack says. "I've learned a lot of what I know while designing the pieces."
After mastering a design, he gets creative with the kinds of wood he uses to make the chairs.
His favorite chair is sitting in his house and is possibly the only chair of its kind in the United States. In addition to being hand carved, the chair is made of Lacewood. This unique wood is commonly grown in Central and South America, which makes finding enough Lacewood to build a chair neither easy nor cheap.
A few of the other wood types he uses are American Walnut, Birdseye Maple and Bolivian Rosewood. Learning how to use new types of wood means he can see how each wood is different and reacts to the tools and process in its own way.
"The Rosewood is beautiful but when it's under the saw, it throws splinters," Zack says.
Getting Inspired
With extra time in the shop, Zack has perfected his ability to create furniture pieces, including bigger projects like bedroom sets. He enjoys different styles of furniture but is drawn to the work of Sam Maloof.
The Maloof style is known for its unique and timeless design. The rocking chairs are recognized by their long, upward curving runners.
"Even though there are a bunch of pieces to the chair, the finished product is one smooth design," Zack says.
The length of the runners keep the chair from falling backward. The most popular piece of Maloof 's collection was his rocking chair and they are Zack's specialty.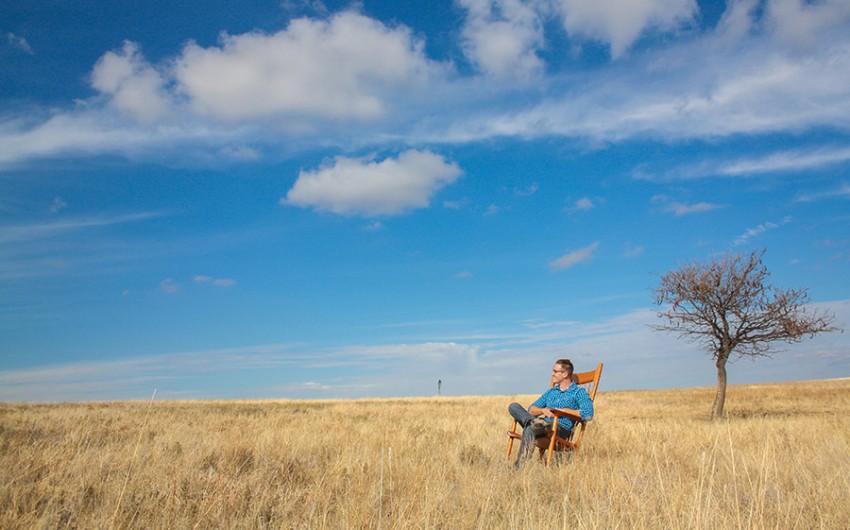 "Honestly, Zack's [Maloof-style] rocking chairs are more comfortable than a recliner," Cindy says.
Another style Zack enjoys is Early American, which uses materials like brass to accent the furniture. The detail work involved in the Early-American-style furniture has caused him to realize that quality comes in the details.
And with detail comes difficulty.
When he starts designing a piece of furniture, Zack identifies the difficult aspects and plans a way to overcome those obstacles while not changing the design. Spending time on a design with difficulties gives the piece a greater meaning, he adds.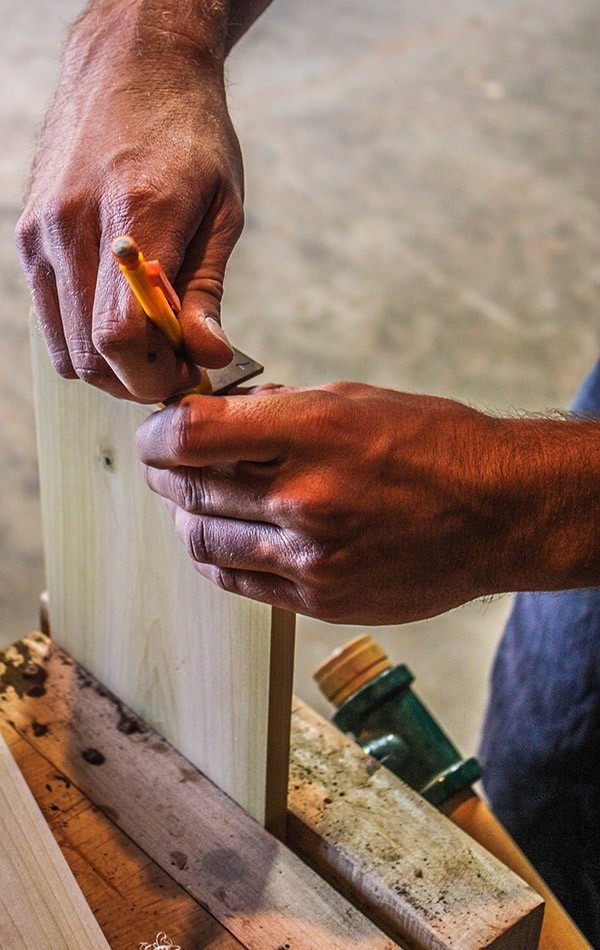 The artist uses hand tools to build his furniture and sometimes gets help from Jeff Hillman, his Kansas Farm Bureau insurance agent — especially when he has larger slabs of wood that need extra detail.
Hillman owns a Computer Numeric Control (CNC) machine that makes precise and intricate cuts.
"I work with Jeff on some of the pieces with scenes on them," Zack says. "I could do it by hand, but it takes a lot of time."
Zack says he loves building furniture because he learns something new every time he walks in the shop. That, coupled with the underlying passion he found as a boy in a little, fixed-up outhouse is why his furniture can be found in homes across the country.
To view Zach's pieces and to get in touch with him to order yours, visit www.schafferfurniture.com.
---