By

Chef Alli

on

August 24, 2016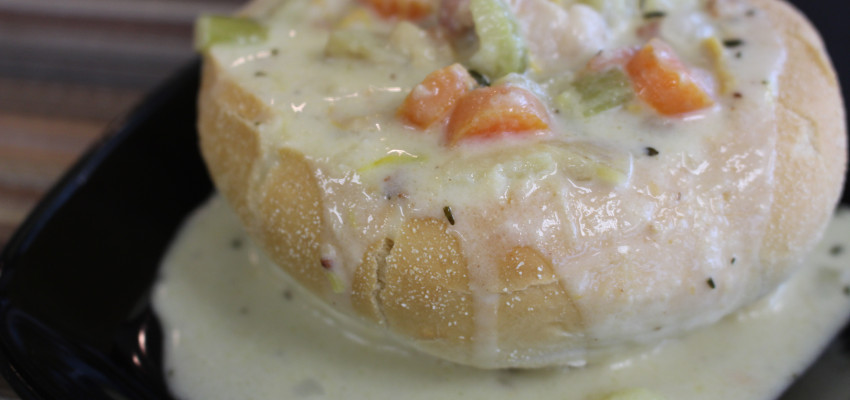 It's fall, y'all! How did we get here so dang fast? I find myself asking that more and more as time buzzes past, but I have to say I'm always thankful for cooler weather to arrive. And, I appreciate the opportunity to decorate with all things autumn.
It's such a beautiful time of year for using what's all around us here in Kansas. Milo, pumpkins, gourds, hay bales, mums, corn stalks...the list goes on. Plus, cooler weather makes me want to get into the kitchen and cook my favorite recipes, including these soup and chowder recipes.
Many of you know I acquired an electric pressure cooker a couple years ago (I lovingly refer to him as R2D2), and I've been pleasantly surprised at how life-changing this small appliance has been for my family. I've now used R2D2 a great deal during the past two years, including during the summer months, which is great because I didn't have to heat up our house by turning on the oven or my cook top.
Plus, thanks to R2D2, I can have some lip-smacking meals on the table for my family in a matter of minutes — another benefit when you're cooking for a household of hungry men who always want to eat, eat, eat, right now, now, now!
For instance, the ham and bean soup cooks in just 25 minutes (with unsoaked, dry white beans) and the chili mac and cheese cooks in just five minutes. If you have pressure cooker questions, feel free to contact me anytime on my Facebook page.
---