Clark County cattlemen help schools and students thrive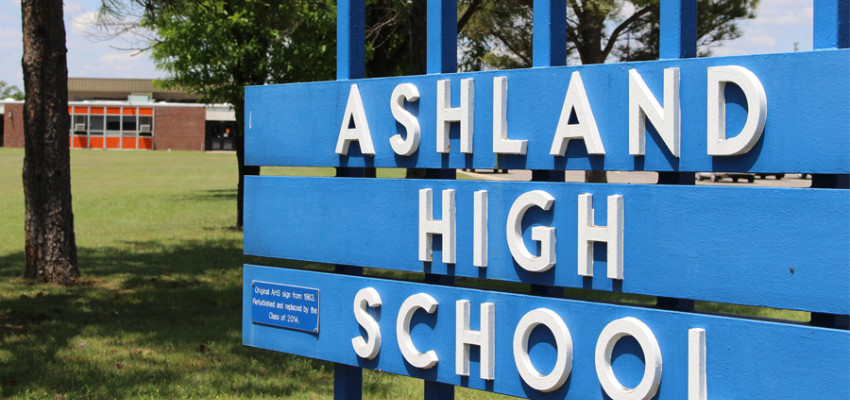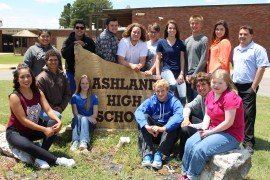 For generations, farmers and ranchers in Clark County have carved their livelihoods out of the fertile soil. They produce nourishment for the body and sustenance for the soul.
It's home. Where they've chosen to live. It's also where they've chosen to raise and educate their families.
Like so many schools in southwestern Kansas, declining enrollments have meant declining budgets. Determined to sustain their schools and provide the best education possible, the Ashland community began exploring any and all options to keep their small 116-student high school viable.
Two years ago, during a school board meeting, several area farmers and ranchers offered to donate cattle to help feed students at Ashland High School. From this offer sprouted the USD 220 Beef Program.
With this new strategy, the school district hopes to significantly reduce its food costs, engage the community, reward livestock producers and provide for its students. Between 15 and 20 livestock producers pledged to provide beef for the new program. With this many contributors, each producer donates one animal every two years.
Ashland High needs approximately five head of beef each school year for its lunch programs and concessions. With the beef donations, USD 220 can meet its need for ground beef and stew meat each year. Before the Beef Program began, Ashland High School spent approximately $25,000 annually for 1,800 pounds of beef.
"The Beef Program is a win-win for everyone," says Michael Schatz, interim principal at USD 220 in Ashland. "With the generous beef donations from our area cattlemen, we're able to provide our children with quality beef, stretch the limited resources we have and contribute to the educational development of our children for years to come." The only out-of-pocket expense to USD 220 is processing the animals.
To date, local cattlemen have pledged livestock through the 2020 school year. USD 220 recently purchased additional freezer space to hold extra processed meat when necessary. "We're essentially receiving free beef for all our students," Schatz says. "We're really blessed with the people who support our school."
These Clark County ranchers wish to remain anonymous. Most have graduated from Ashland High School and they want to give back to their school and future students. "We're happy to be able to support our local school system through the beef donation program," says one proud USD 220 Beef Program supporter. "It keeps beef on the menu and provides a locally grown, wholesome protein source for our students and faculty."
This continuing support hasn't gone unnoticed by the faculty and students. "Our ranchers understand the budget crunches facing our local school," says elementary principal Jason Endicott. His elementary students are bussed to the high school for lunch each day and also benefit from the Beef Program. "They've been through the same challenges in their farm and ranch operations. They remain big supporters of education in the schools in our community — not just sports supporters," Endicott says. Endicott has witnessed this giving spirit for 23 years in USD 220.
This support remains a key reason he calls Ashland home. Students love the great-tasting, high-quality beef they receive throughout the school year. Out-going senior Brooklyn Isenbart says students at Ashland High are fortunate to eat excellent meals every day, and that the cooks do a great job.
To let the livestock producers know how much they enjoy the quality beef, students have written letters to them expressing their gratitude, Isenbart says.
Another senior at Ashland High, Tayton Cunningham, says he looks forward to lunch every day. "I really enjoy the hamburgers our farmers and ranchers provide for our school meals," Cunningham says. "Our beef flat-out tastes better."
C.J. Bonilla wouldn't trade the atmosphere and closeness he feels to all his classmates. He'll miss them after graduation, he says. He'll also miss the thick, juicy burgers. "We enjoy the best quality, tender ground beef," Bonilla says. "The thick burgers are the best. We never leave the cafeteria hungry."
Ashland is, and will remain, an agricultural community flush with cattle production. And through the USD 220 Beef Program, cattlemen can support their small, rural community high school with home-grown beef. For this generosity, students, faculty and the community of Ashland remain grateful.
---