Helpful tips on how to choose and prepare sweet potatoes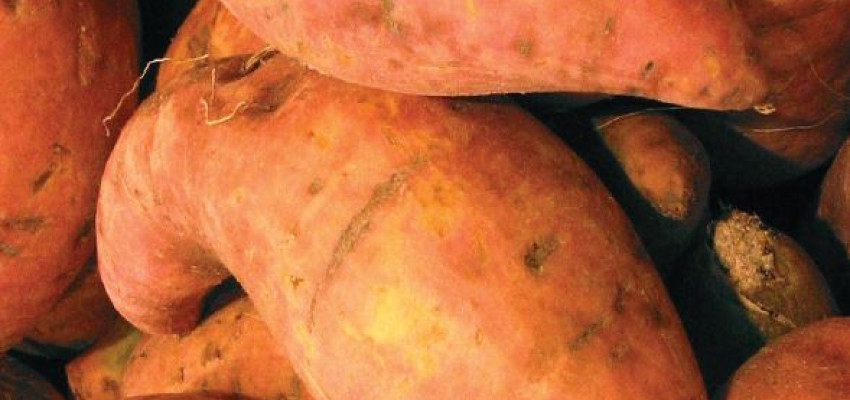 Storage
Do not refrigerate.  Keep in cool, dry, dark and well-ventilated place.  Wrap each one in newspaper.  Store the individually wrapped sweet potatoes in a cardboard box, wooden box, or wooden basket. 
Kitchen Tip
What's the easiest way to cut sweet potatoes into thin slices? You can use a very sharp chef's knife if you are patient and can slice evenly, or use a mandoline for cutting thin slices quickly.
Provided in partnership with From the Land of Kansas.
---