Helpful tips on how to choose and prepare asparagus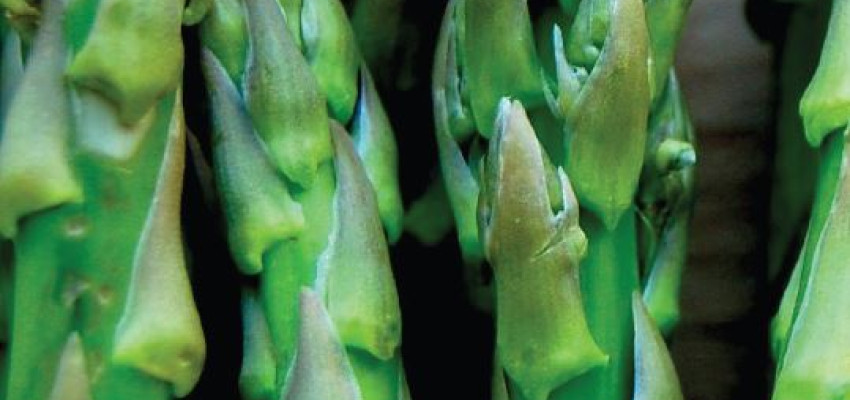 Selection 
Which asparagus should you choose: pencil-thin or big and fat?  Larger asparagus spears have better flavor, due to maturity.  Still, a fatter spear can mean a tougher outer fiber.   
Kitchen Tip 
Lay the spears on top of a large overturned stock pot and use your peeler to remove a few strips of the outer stalk, working away from you with the peeler.  Trim the end of each spear and proceed with your recipe. 
Provided in partnership with From the Land of Kansas.
---