Nutrition and health ebook
Focus on what really matters with this free ebook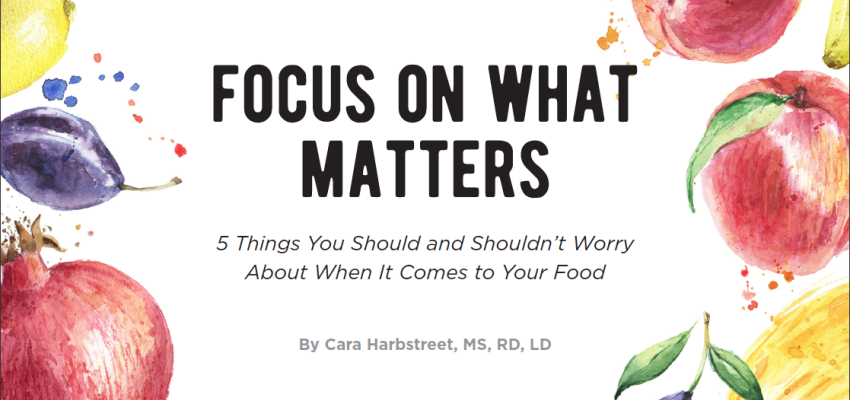 How much protein do I need in my diet? Am I getting the nutrients I need? Should I buy organic-only food? Are GMOs bad for me? Is gluten bad for me? 

Everyone wants to be sure that the foods they are eating — and serving to their families — are safe and nutritious. Which is why there are so many questions surrounding our food and our diets. With so many choices and opinions, it can be overwhelming to determine what's worth worrying about when it comes to your food.
In Focus on What Matters: 5 Things You Should and Shouldn't Worry About When It Comes to Your Food, registered dietitian Cara Harbstreet explores five common misconceptions about nutrition, as well as five concerns that should be on your radar.
Get your free copy here.
---