on

February 16, 2016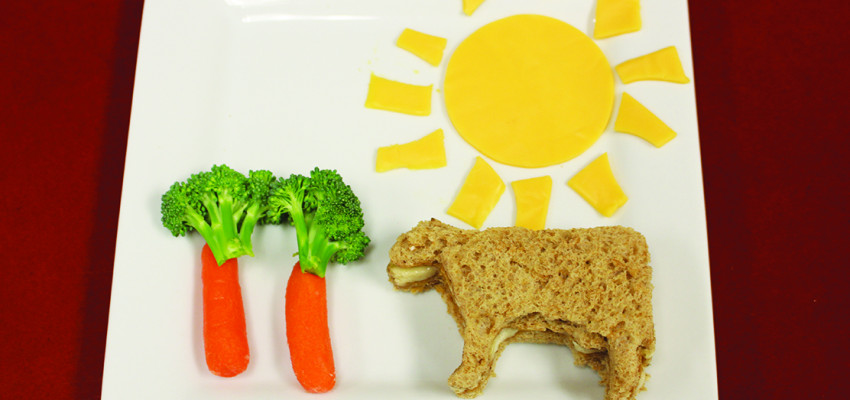 We celebrate the hardworking farmers and ranchers who produce the nutritious food we eat each day. You can get your child involved in "producing" his or her own meal with this fun project, which includes foods from each of the five food groups. It's a unique way to recognize the connection to food and farming that we all share.
You Will Need:
Dinner plate
Butter knife
Cow or other animal-shaped cookie cutter
Round cookie cutter
Two slices of bread
Peanut butter
Banana, broccoli, baby carrots
One slice of cheese (your choice)
PLEASE NOTE: This project requires adult supervision to use a butter knife and cookie cutters. 
Instructions:
Using the butter knife, spread peanut butter on both slices of bread. Place on dinner plate.

Peel the banana and use the knife to slice into ½ inch pieces. Place the banana slices on top of one slice of bread. Put the other piece of bread on top. You've made a sandwich!

Place the cookie cutter on top of the sandwich and press down until you've cut through all layers of the sandwich. Remove and discard outer edges. Place on the plate.

Unwrap the cheese slice and place on the plate. With the circle cookie cutter, press down on the cheese to create the "sun." Remove outer edges of the cheese.

Optional: You can use the outer edges of the cheese to make sun "rays" by placing small slices of cheese around your sun.

Place two baby carrots beside the cow sandwich. Then take two pieces of broccoli and snap off the tops. Place tops on top of the carrots to create trees. Enjoy!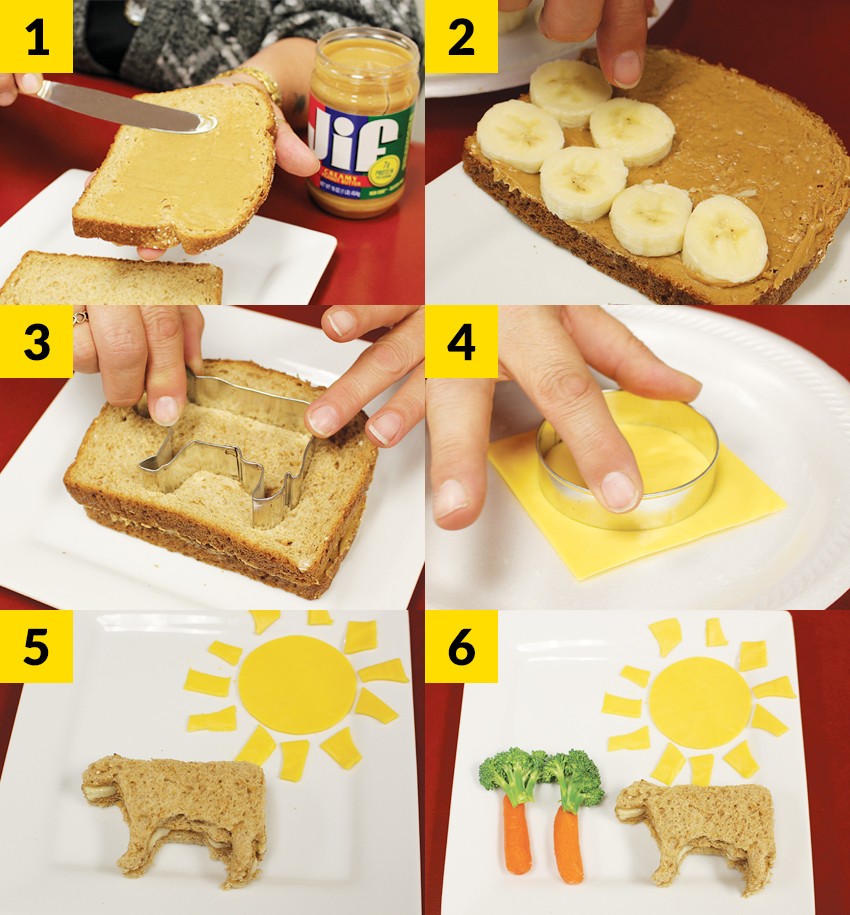 ---