Tradition meets innovation
The Hildebrand Dairy Farm provides families farm-fresh milk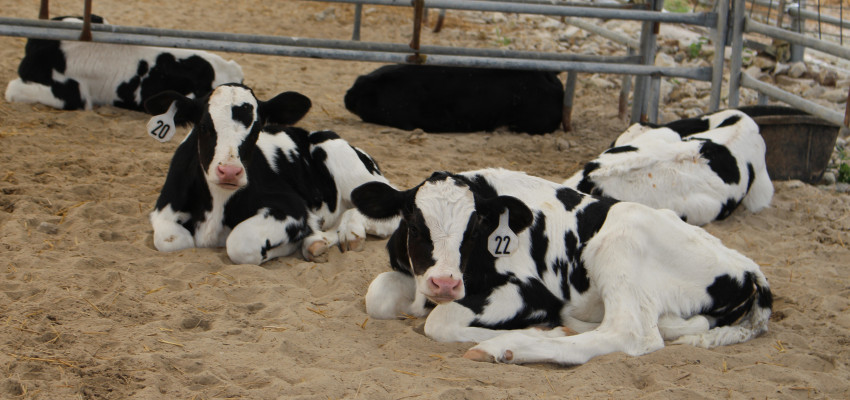 At the Hildebrand Dairy Farm, tradition meets innovation. The dairy, located outside of Junction City, has been operational for 80 years and in 2007 they began processing and bottling their own milk on the farm.
"The bottling plant has really given us more ability for us to come back to the farm," says Melissa Hildebrand Reed, plant manager and part of the fourth generation of Hildebrand Dairy Farm. "It's kind of wild because a lot of these changes were coming when we were in high school and college and hadn't even expressed an interest in coming back to the farm yet. I think my dad and my uncle could foresee into the future and wanted to make sure that option was there for us if we wanted it."
With 150 cows, not much room to grow and limited water resources, older generations of the Hildebrand family had to get creative when it came to expanding. So they decided to start bottling and selling their own milk to the local community.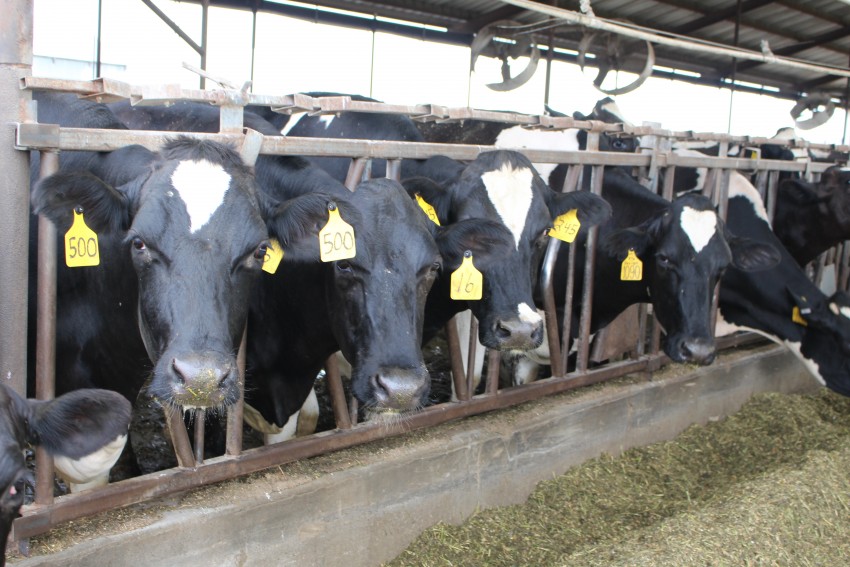 Hildebrand Dairy is operated by nine members of the family which Melissa says can be wonderful and challenging. For Melissa, being around family was part of what brought her back to the farm after spending three years working in Austin. After starting a family, she was drawn back to the rural way of life.
"I love the lifestyle that comes with farming and I think that's true for most farmers," Melissa says. "The rural life provides a different lifestyle for your family, for your kids, and there's a little extra feeling of safety and security. "We love what we do and we love being able to share that with customers and really be able to create a brand around the Hildebrand name."
The Hildebrand name centers on quality and safety for consumers. At Hildebrand Dairy, milk literally goes from cow to bottle on the farm. From feeding to milking to pasteurization to bottling, everything happens right on the farm.
"Often times our milk will go from the cow to the shelves of the stores within 24 hours," Melissa says. "Our farm gets to show the full story, from cows to bottles, which I think is really neat."
They deliver milk within a 150-mile radius, especially working with Dillon's stores throughout the area. Hildebrand milk is delivered as far as Wichita and Lawrence due to customer demand.
One of the things that makes Hildebrand milk different is it's sold in glass bottles to keep milk colder and fresher for consumers. While many other grocery stores, including Kroger and Dillon's, have plenty of milk in plastic, Hildebrand milk stands out.
Melissa calls the glass bottle their difference maker. Customers pay a $2.75 deposit on a glass bottle, which they get back if they return the bottle to any store that carries Hildebrand products. At newer locations, Melissa says they see a return rate of about 50 percent but it's up to 75 percent at more established stores.
They offer a variety of products, including classic whole and 2% milk, butter and even root beer-flavored milk. While many products can be purchased at stores across Kansas, there are a few things that you can only get at the Hildebrand farm store, including their soft serve ice cream and cinnamon-sugar butter.
"When we built the processing plant, we knew there was really going to be an opportunity to share our story and the farm store was an easy thing to just tack on. It's connected directly to the processing plant," Melissa explains. "People can purchase our products right here and watch the processing through windows."
Melissa's aunt, Kathy Hildebrand, runs the farm store which stocks goods made in Kansas as well as Hildebrand Dairy products. Hildebrand Dairy also hosts school groups, where students can observe all aspects of the dairy industry right on the premises. Melissa says their family is proud to produce something that helps enrich the health of families all across the state.
"Dairy and dairy products are some of the most nutritious things that you could provide for your family," Melissa says. "Milk is known to have nine essential nutrients and it's a great source of protein. As you look at the store shelves and consider all the beverages out there, milk is one of the few that comes from a natural source, is naturally produced and is safe and healthy for you and your kids. It's suggested by doctors for decades as the best source of nutrients for kids' growing bones and brain development. With our product, you can see exactly where your milk comes from."
---