Fall is a great time to try a new twist on nutritious, end-of-season produce.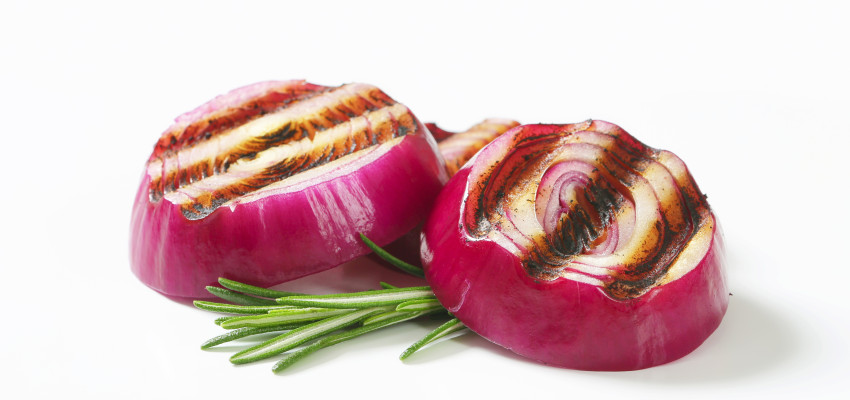 Need a tasty, enticing way to convince your family to eat their veggies? Try roasting them. 
"Fall vegetables are perfect for roasting," says Hy-Vee registered dietician Karen Hanson. "Roasting brings out vegetables' natural flavors without adding a lot of extra fat and calories, and intensifies their natural flavors. 
"Roasted veggies have browning, carmelization and crisping happening, while steamed ones are just cooked," she says. "Roasted vegetables are more tantalizing to most of the senses — sight, taste, smell and even touch." 
Concerning nutrition, steamed or roasted vegetables are better alternatives to cooked veggies. Boiling vegetables causes water-soluble vitamins to leach into the cooking water. The less water used in cooking vegetables, the more nutrients they retain. 
When roasting veggies, Hanson recommends using a small amount of oil and a bit of chicken or beef broth to keep the vegetables moist. 
Typically, roasted vegetable recipes call for favorite "end of the growing season" vegetables like carrots, onions, potatoes, sweet potatoes, Brussels sprouts, turnips, winter squash, eggplant and more. 
"Adding a sprinkling of fresh or dried herbs for extra seasoning only enhances flavor without adding calories and fat," Hanson advises. "Another great use for roasted vegetables is to mash or puree them and add them as delicious and nutritious fat substitutes in recipes for mashed potatoes, sauces, cream soups and casseroles." 
ROASTING TIPS
Keep in mind that these lighter-density vegetables have the fastest cooking times: 
• Tomatoes 
• Summer squash 
• Eggplant 
These can take as little as 20 minutes to roast at 350-375 degrees F. But if you're roasting them in a 400-degree oven along with medium- and high-density vegetables, just cut them in larger, thicker pieces and they will handle the higher temp and longer cooking time just fine. 
These medium-density vegetables take a bit longer to cook: 
• Onions 
• Peppers 
• Winter squash 
These higher-density vegetables, meanwhile, have the longest cooking times: 
• Potatoes 
• Carrots 
• Beets 
• Pumpkins 
Medium- and high-density vegetables tend to roast better at 400 degrees F. and can take up to 60 minutes to cook. 
Source: WebMD.com
INSPIRATION
Here are some of the ways Hy-Vee registered dietician Karen Hanson likes to cook with roasted vegetables: 
1. Make your pizza a gourmet delight by topping it with roasted veggies. 
2. Use roasted vegetables as all or part of the filling for a sandwich or pita pocket. 
3. Use roasted vegetables as part of the filling in a quesadilla, taco or burrito. 
4.Roasted vegetables make a fine main dish if blended with nuts and cheese or grains such as quinoa, barley or farro. 
5. Roasted vegetables can serve as a side dish to complement a meat, fish or vegetarian entree. 
6. Roasting vegetables before adding them to soups, stews or salads will intensify the flavors of these dishes and make them even more fabulous. 
7. Use roasted vegetables as ingredients for spreads or dips. Try roasted eggplant, onions and garlic. 
8. Add them to your favorite cold or hot pasta dishes. 
Provided by Karen Hanson, Ridgeview Olathe Hy-Vee dietitian.
---