Homemade Honey Bear Bubble Bath
Once you've squeezed the last drop of honey out of that cute little bear bottle, do not throw it away. Instead, reuse those bottles to make easy, honey bear bubble bath. With this homemade concoction, you'll get the bubbliest bubble bath you've ever seen.
Ingredients from MomsEveryday.com
NOTE: USE ONLY WITH CHILDREN AGES ONE OR OLDER.
You Will Need:
½ c. Honey
½ c. Baby Shampoo
½ c. Warm Water
A few drops of honeysuckle
Essential Oil or Vanilla (optional)
Measuring cups
Bowl
Funnel
Spoon or spatula
Clean honey bear bottle, washed and dried
Instructions:
Measure 1/2 cup each honey, baby shampoo and warm water.
Pour each into bowl.
Mix gently. If you want scented bubbles, add a few drops of honeysuckle essential oil or vanilla.
Pour mixture back into measuring cup.
Place funnel on top of a clean, dry bear bottle. Pour in bubble bath.
Label your bubble bath bear. You can dress it up by adding a bow. Bath time!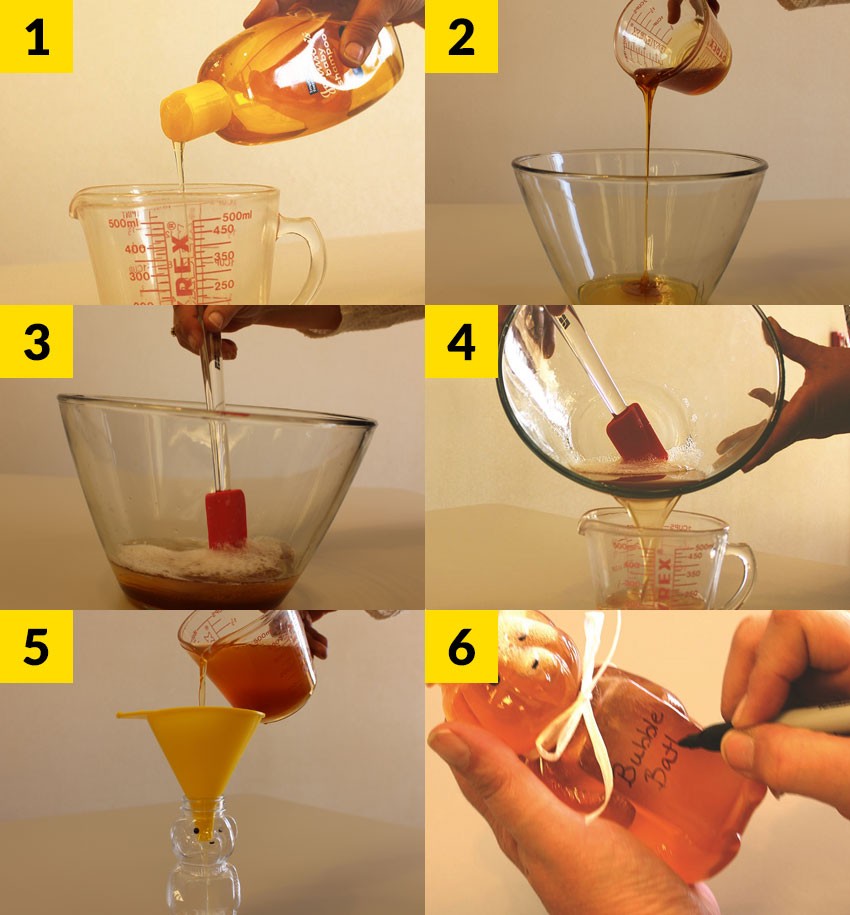 ---