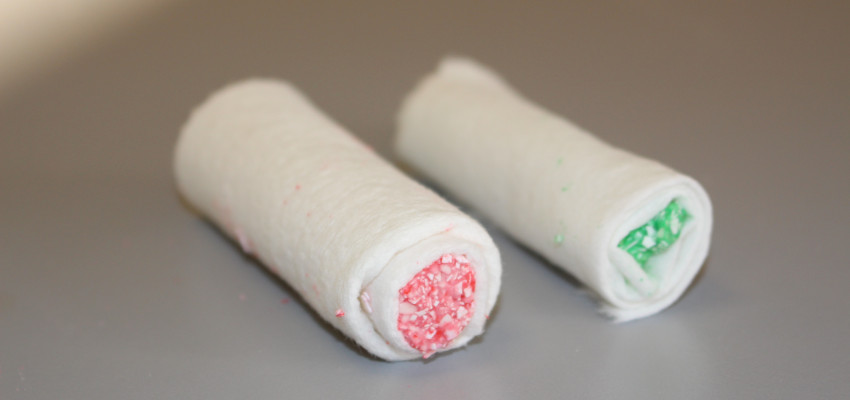 Have your mom or dad save those eggshells from this morning's breakfast. This recipe yields one piece of chalk. You can double or triple the recipe to make more than one chalk piece at one time. Add your favorite food coloring.
NOTE: This chalk is for sidewalks, not blackboards.
You Will Need:
Three whole egg shells
1 small bowl
1 tsp. flour
1 tsp. hot tap water
Plastic baggie
Clean, smooth rock
Spoon
Paper towel, torn in 3" wide strips
Food coloring, optional
Instructions:
Carefully wash and dry eggshells. When dry, place them in the plastic baggie.
Using a clean, smooth rock, grind until you get fine eggshell powder. Remove large pieces.
In bowl, mix 1 spoon full of eggshell powder, 1 tsp. flour, and 1 tsp. hot water. Add coloring.
Shape mixture firmly into a chalk stick. Roll up tight in a strip of paper towel.
Let dry for three days to harden. Your sidewalk chalk will get rock hard.
Unwrap, making sure to tear paper off end of chalk. Start creating!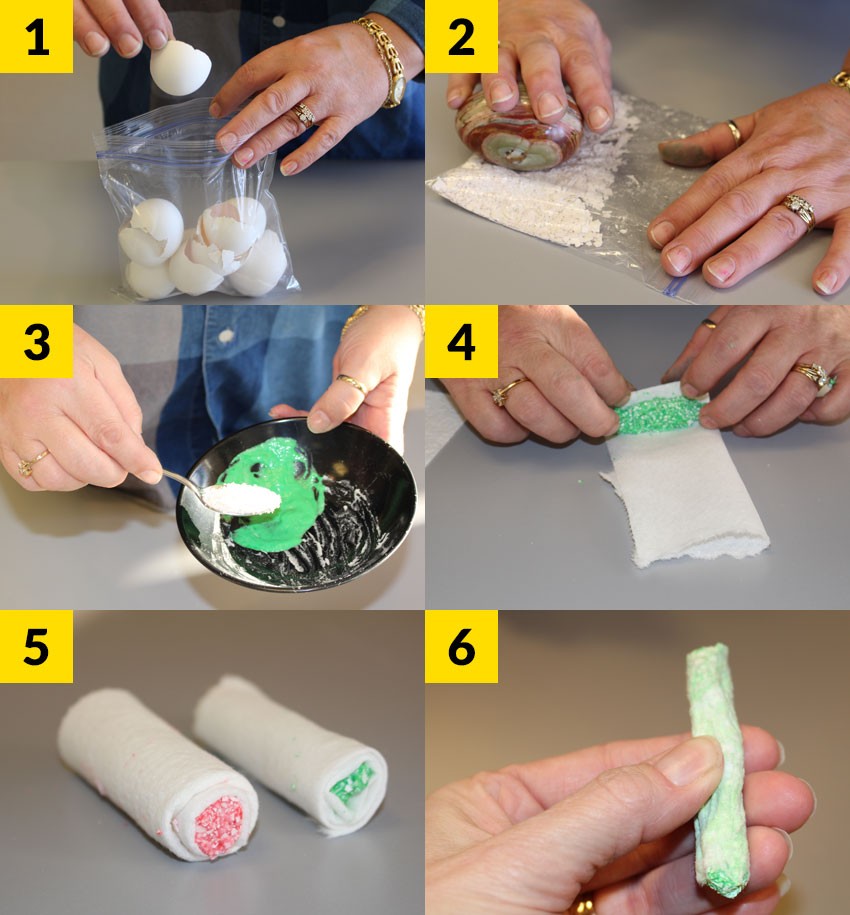 ---