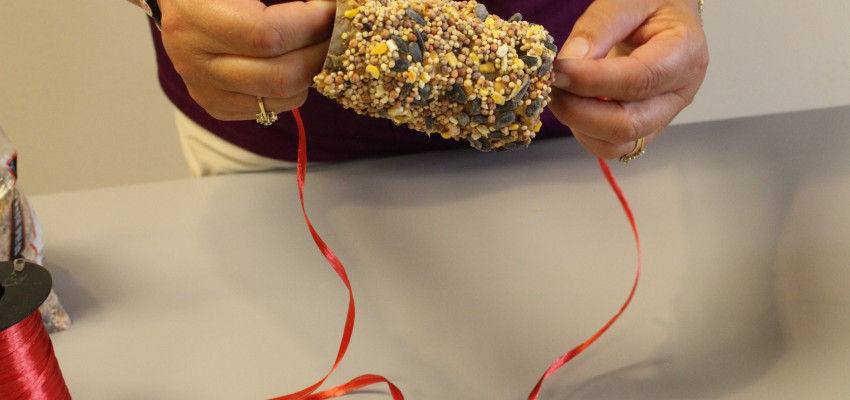 Kansas Farm Bureau's book, "Farmers and Ranchers Care About Their Animals" educates youth on the importance of animal care. With this unique bird feeder, you can invite a few feathered friends to dinner.
Encourage your child to notice the different kinds of birds that come to your bird feeder. Talk about where birds live and what makes a good home for a bird.
You Will Need:
Empty toilet paper roll OR empty paper towel roll
Small bag of bird seed
1 jar of peanut butter
Rectangular shallow dish
Spatula
Scissors
Decorative ribbon
Instructions:
Pour bird seed in the bottom of the shallow rectangular dish.
Using the spatula, coat the entire toilet paper or paper towel roll with peanut butter.
Placing your fingers inside the rolls makes it less messy!
When coated, roll in the bird seed until thoroughly coated.
Use scissors to cut a length of ribbon about 36" long.
Thread ribbon through roll and tie at the top. Hang it outside for the birds to enjoy!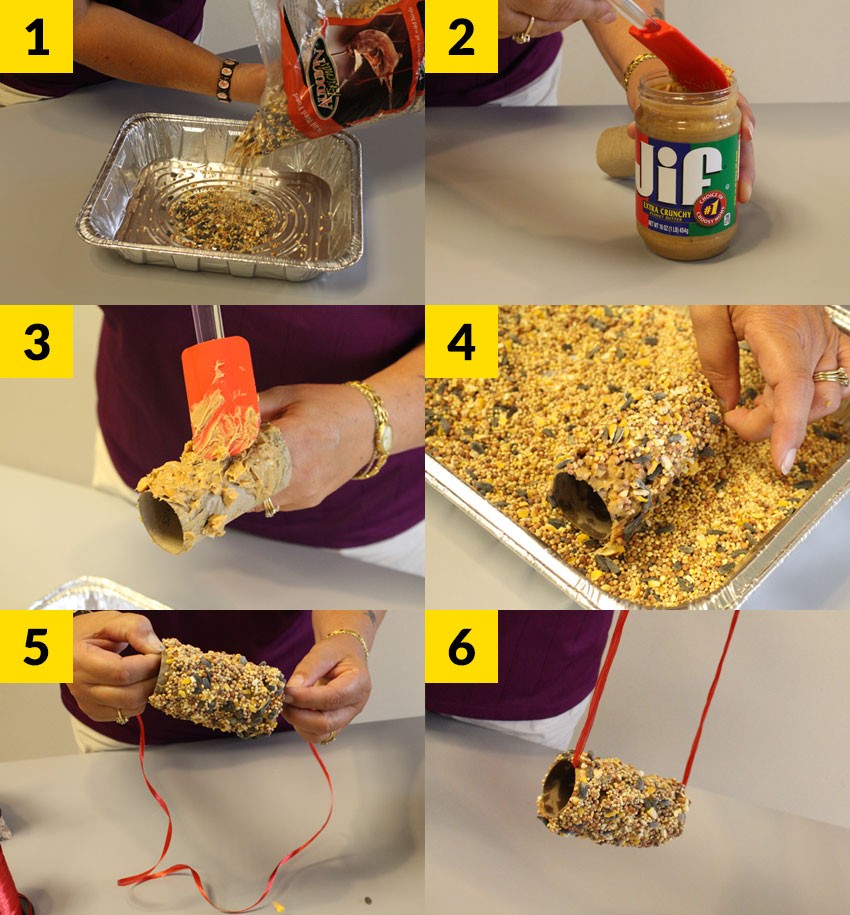 ---