With fall comes harvest for our Kansas farmers and ranchers and a brilliant display of nature's red, yellow and orange colors to enjoy. Capture the beauty of fall with these leaf wind catchers. Supplies can be purchased at your local craft store. You will need an adult to cut the dowel rods and to provide supervision using the hot glue gun, if you choose to use one.
You Will Need:
2 18" pre-cut and painted dowel rods
Paint, your choice of color
Approximately 50 fabric leaves
Beads, your choice
Thin hemp or twine string
Scissors
Hot glue gun, optional
Instructions:
Using the string, tie your dowels into a cross shape; secure with hot glue (optional).
Cut 8 strings, 4 at 3 ft. and 4 at 2 ft.
Knot each string at the bottom and anchor a bead.
Snip a tiny hole at the top of a fabric leaf to thread the string through.
Thread the string through the hole on the leaf to bout 6" from the bead.
Tie a knot at the leaf to secure it so it won't slide.
Repeat the process and alternate beads and leaves until each strand is complete.
Tie two strands on each of the 4 dowel rod sections. You can secure each strand with hot glue.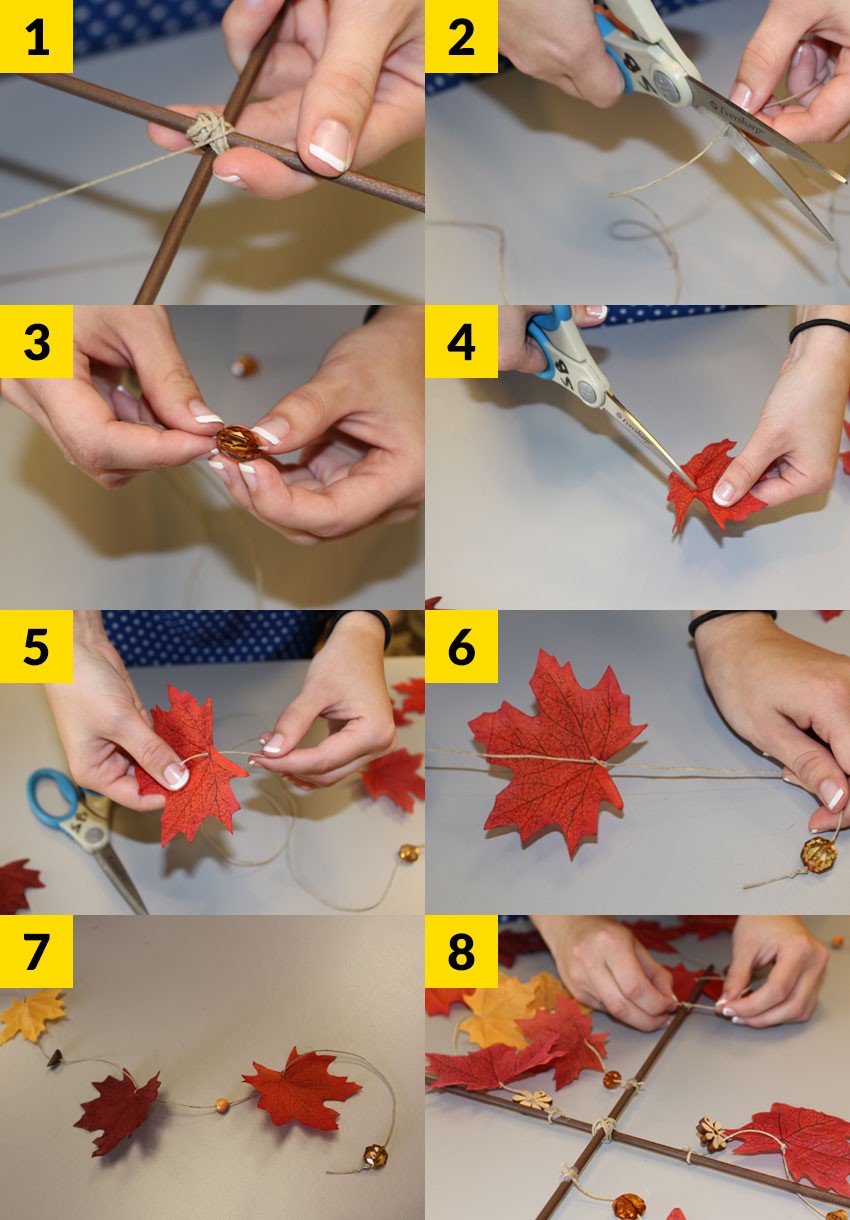 ---