10 Things You May Not Know About Farmers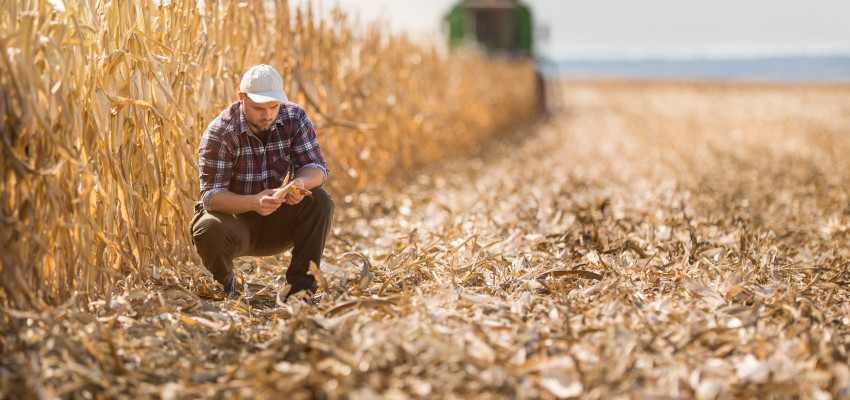 Although I grew up in a rural area with farms and ranches surrounding me, I knew nothing about farmers except their names. However, I began writing about farmers and ranchers in Kansas approximately three years ago and I want to share what I have learned.
1. Family matters.
It is important to farm families that they work together, from sun up to sun down, as a family. It's common to find grandparents, parents, children and even cousins working side by side on the farm. Although they all have different roles, they learn from the time they are children that it takes all of them, every day, pulling the load together whether you're five years old or 95 years old.
2. Sustainability is a way of life, not a clever concept or marketing ploy.
When you meet a farmer, they self-identity where they are in the long-line of farming tradition by saying, "I'm a third-generation (or fourth or fifth) farmer. Most families have been farming the same piece of land since President Lincoln started the Homestead Act in 1862. They understand future generations must have good soil and water to produce crops, so sustainability is critical to family succession.
3. Farming is a way of life, not a career.
Unlike many children who wonder what they'll be when they grow up, many children of farm families believe, and want, farming to be their destiny. I've seen five-year-old children playing with toy tractors on the living room floor and discussing planting times, crop rotation and when to sell their crops. 
4. They are highly educated.
Don't let a little barnyard on their boots fool you, farmers are highly educated with at least a bachelor's degree if not a masters and PhD. 
5. They care deeply about soil.
To me, it's dirt, but to a farmer, the soil under foot is a complex system of organisms that take the seed they put in and do what they like best; grow things. If you want to see a farmer's eyes light up, ask them about the soils they have on their farm. Then prepare to enter their world of awe and admiration of the soil that grows your food.
6. They are experts in multiple disciplines.
I know of no other profession that requires as many varied skills as that of farming. Farmers don't wear just one hat; they wear numerous hats and excel at each of them. They are scientists, CEOs, mechanics, global trade experts, financial experts, technology geeks and policy wonks.
7. They are a tight-knit community, whether it is local, national or international.
It is the norm, rather than the exception, for farmers to drop whatever they are doing to help a neighbor in distress. I've seen farmers in my community fire up their combines to harvest the crops of a neighboring farmer who has cancer. I've watched a convoy of 50 trucks go from Ohio farmers to Kansas farmers whose livestock and crops were wiped out with wildfires. I know farmers with a half-million-dollar tractor who travel to Africa and Asia to help farmers who still use oxen.
8. They live out their faith every day.
Farmers are eternal optimists. As I write this, Mother Nature has been particularly brutal to farmers in the Midwest. Her fickle moods have ranged from extreme drought to devastating flooding, temperatures in the 70s one day and a blizzard the next. Interview after interview, farmer after farmer, you see a tear trickle down their cheek in the grief of their loss, but a deep resolve to start all over again. And again. And again. I know of no profession that lives on faith and hope like farmers do.
9. They understand the global economy.
When I drive by a wheat field glowing gold in the summer sun, I often sing, "Oh beautiful for spacious skies, for amber waves of grain." However, the farmer looks at it and wonders if they're going to lose money again this year because of the trade wars. I take the grandkids by the dairy so they can moo at the cow, but the people who wake at 4 in the morning to milk those cows wonder how much longer they are going to lose money because of Canada and England changing their import policies.
10. They value hard work.
It is my opinion that every high school and college student should spend at least a semester working on a farm. Not only will they learn where their food comes from, they will learn how sweet the sleep is that comes from physical exhaustion. Farmers start before the sun comes up and work long after it sets in the west. 
If you don't personally know a farmer, I would encourage you to make friends with one. The easiest way would be to reach out to your County Farm Bureau. Each of those offices has a County Coordinator and they would be delighted to connect you with a local farm family. Spend some time with them and I think you will soon understand why I admire this group of people more than any others in America.
After all, we depend on them three times a day.
You may also like...
---